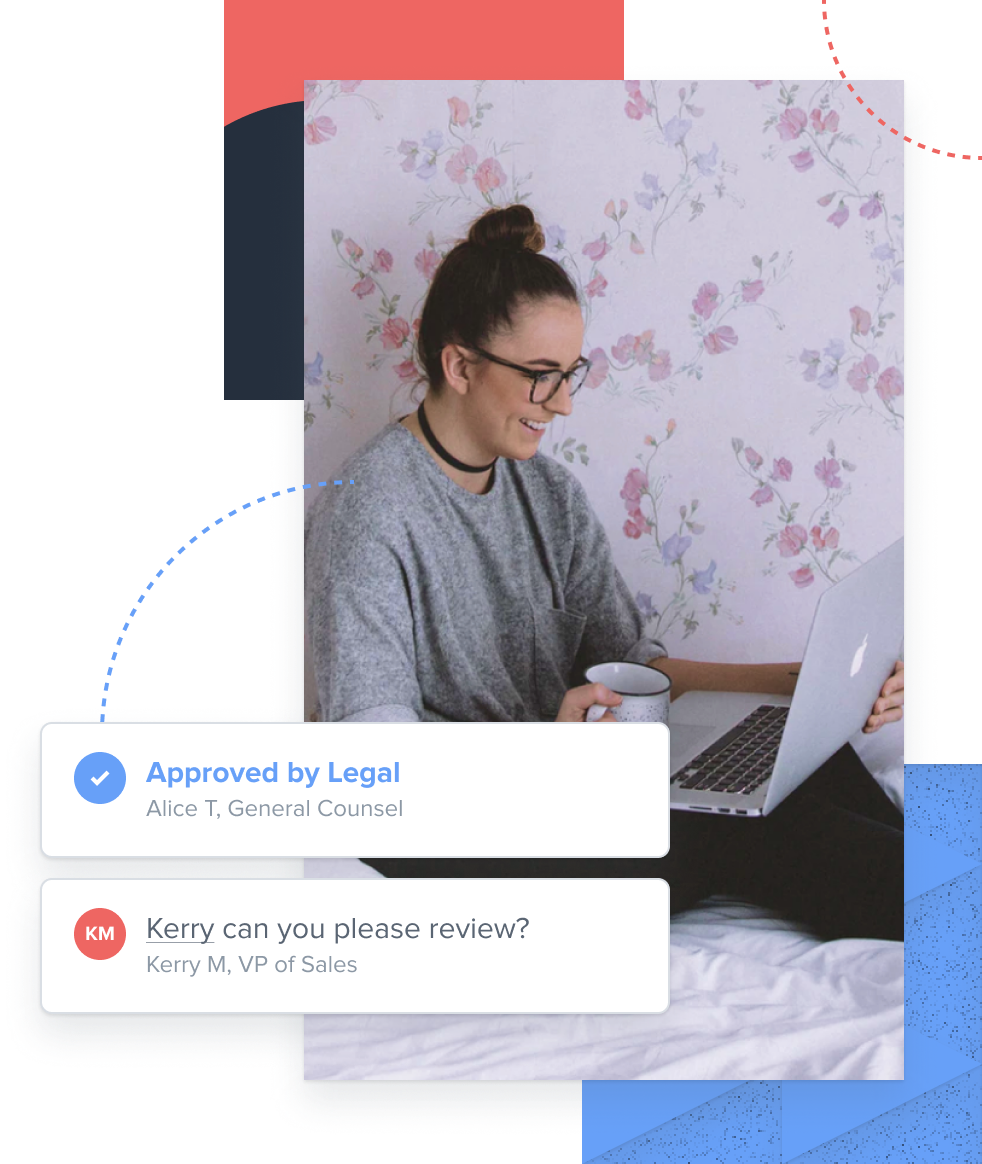 Outlaw for In-House Legal Teams
Let's put time back on your side.
Burnout is real these days. Especially for legal teams working to adapt their ad hoc contract processes to the changing world. Outlaw is ready to simplify and automate your full contract lifecycle, making it easier than ever to reach agreement.

You do the work that matters to you, let Outlaw do the rest.

Request Demo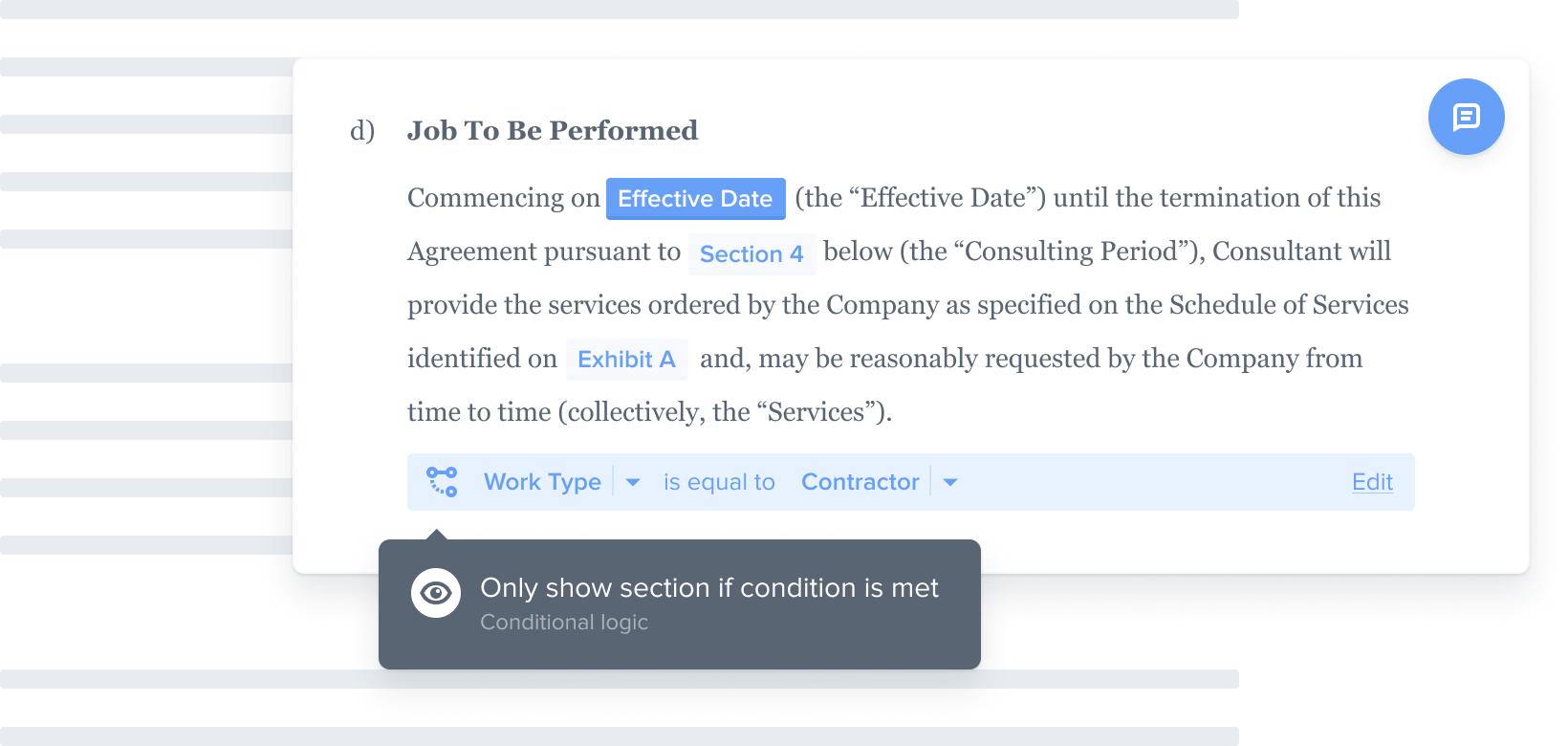 Control
Scale your workflows while maintaining control.
Build once. Use in countless ways. Create dynamic templates with built-in conditionals to customize and auto-populate error-free contracts in seconds. By adding legal-approved permissions and checkpoints, cut rogue contracts and wasted reviewing time down to zero.
Workflow
Work the way you want to.
Whether you want to stick to Microsoft Word, use our native redlining and eSigning or work with 3rd party paper, Outlaw adapts to you. Design smarter deal flows and automate repeatable tasks to optimize your legal playbook.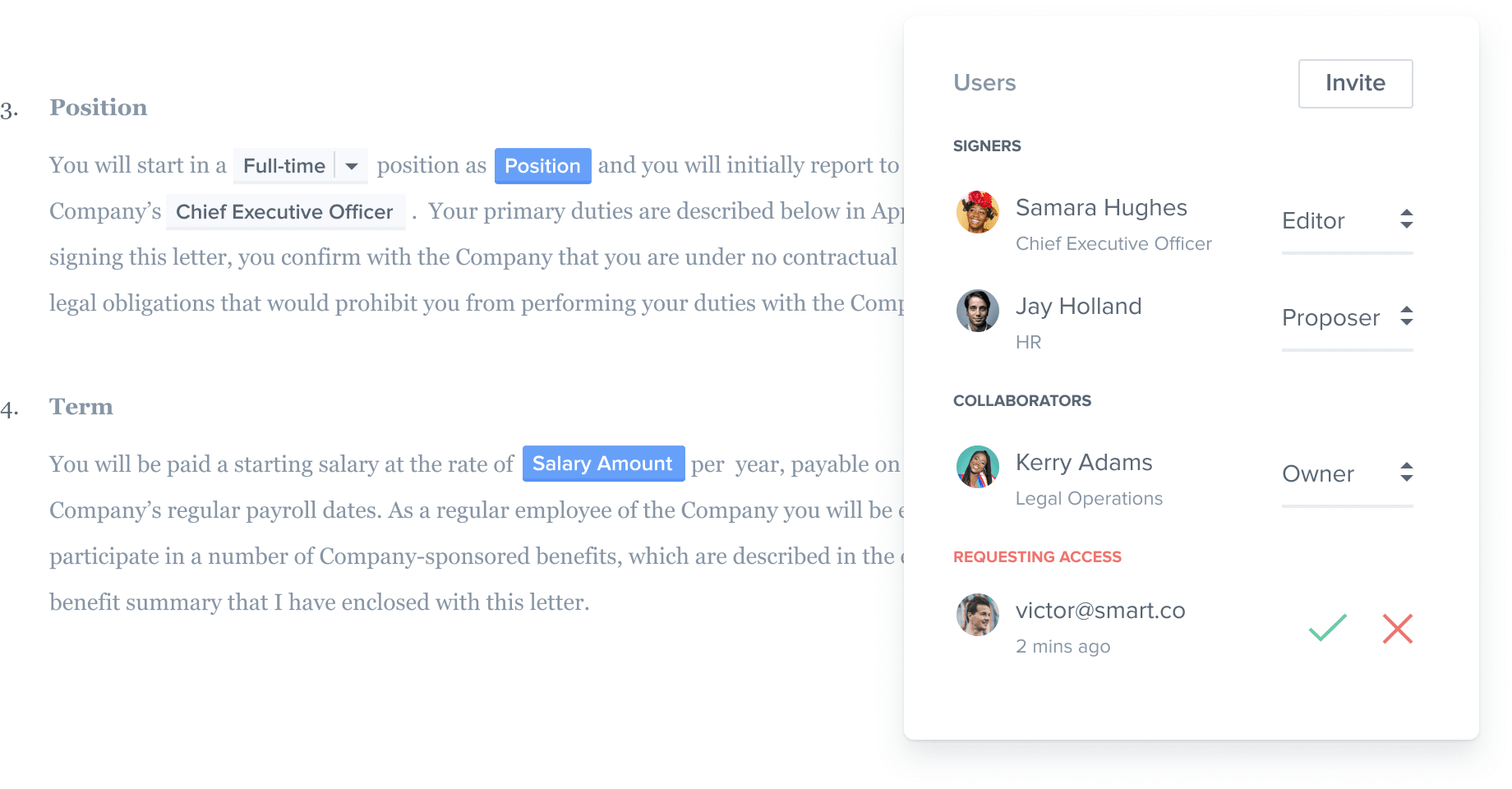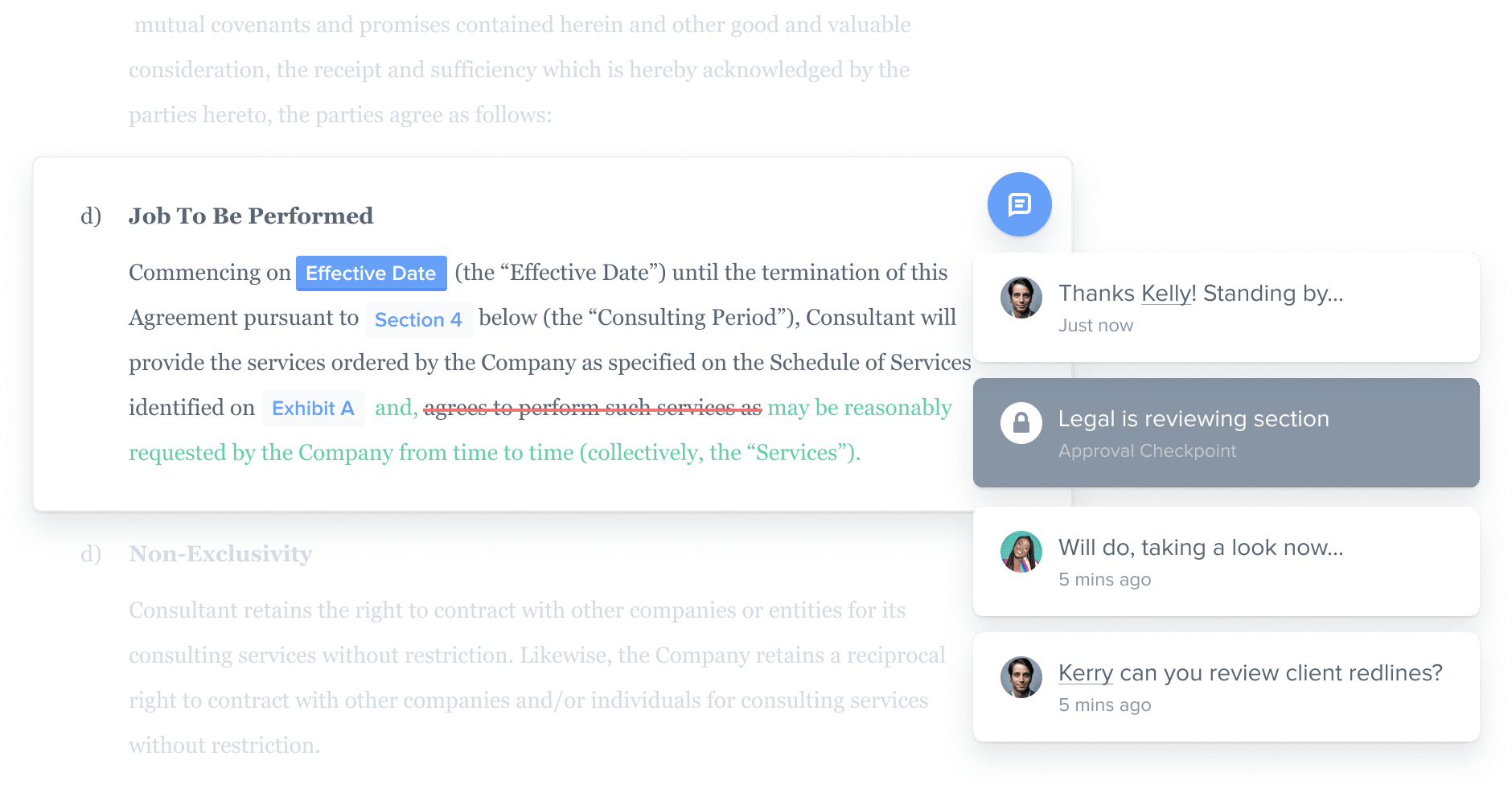 Collaboration
Gain complete visibility.
Never miss a beat. With real-time notifications and versioning, you're always in the driver seat on redlines and contract status. The old days of tracking versions and "checking out" docs are done.
Adaptable to every industry
"Great software and excellent customer support. Pros of Outlaw: Centralized online database with easy search and filters. Contract management reports. Fully configurable template editor. Real-time notifications."
Bradley M., Director of Legal
"Highly agile, flexible and simple to use contracting tool to automate our workflows at scale. With Outlaw, we now bypass multiple internal approval flows that used to take days."
Edmond C., Global Solution Sales Manager
"We use the product so non-legal end users can draft contracts without legal input. The legal experts can draft the contract securely. [Outlaw] is excellent at this — and has enabled us to free up legal time internally."
Jonathan D., COO
Previous
Next
Request Demo
Overcome legal burnout with contract automation.
See how easy it is to bring digital contracting to your business. Learn how Outlaw can automate your routine contract process at scale to win you valuable time back. You do your work, let Outlaw do the rest.
Fill out your contact info, we'll get in touch ASAP.