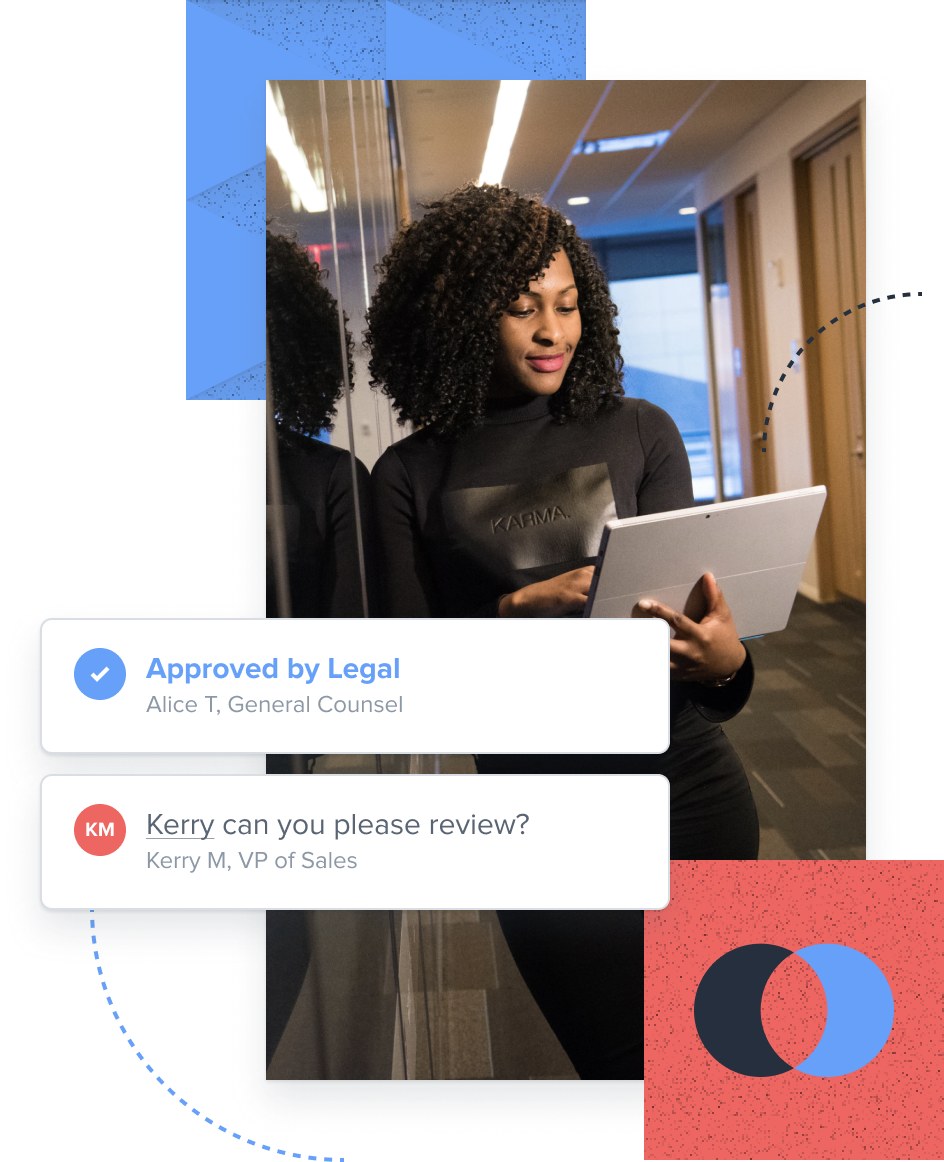 Outlaw for Legal
Modern Contract Management For Strategic Legal Teams.
As strategic advisors to your company, don't get bogged down by day-to-day, tactical work. By streamlining contract workflows from creation to approvals to insights, Outlaw frees legal teams to be the strategic advisors they're meant to be.

Go from reactive to proactive. Automate your contracts on Outlaw.
Request Demo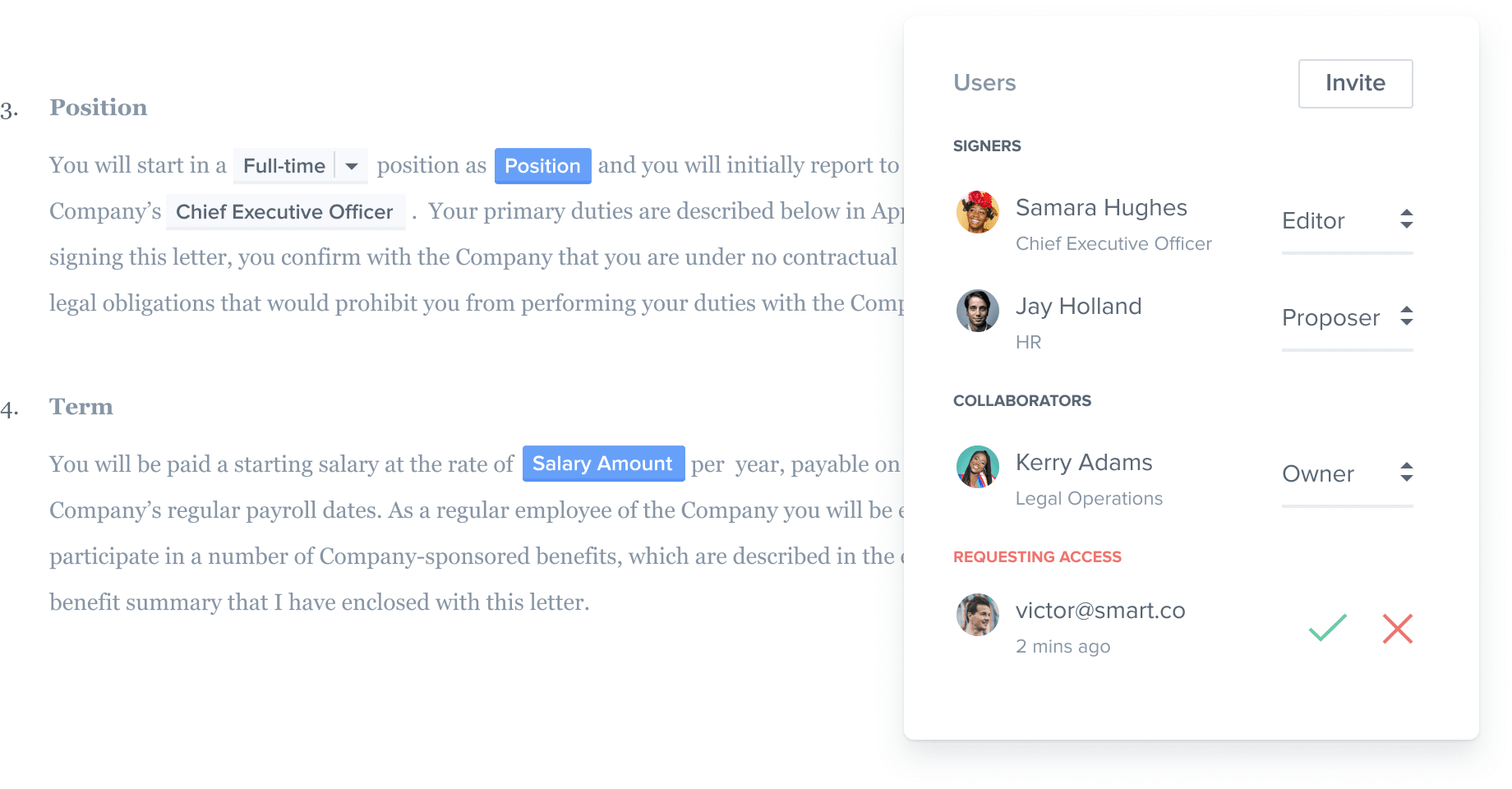 Control
Lighten contract workload while maintaining control.
Take things off your plate by empowering business users to launch their own contracts with self-serve confidence. Draft lets you create powerful, dynamic templates your team can use, so you can focus on strategic work.
Collaborate
Supercharge contract collaboration across the enterprise.
Outlaw is the digital contract hub that connects you to the entire organization. Flow lets you redline, execute and align on strategic contracts together in the most seamless and productive environment you've ever seen.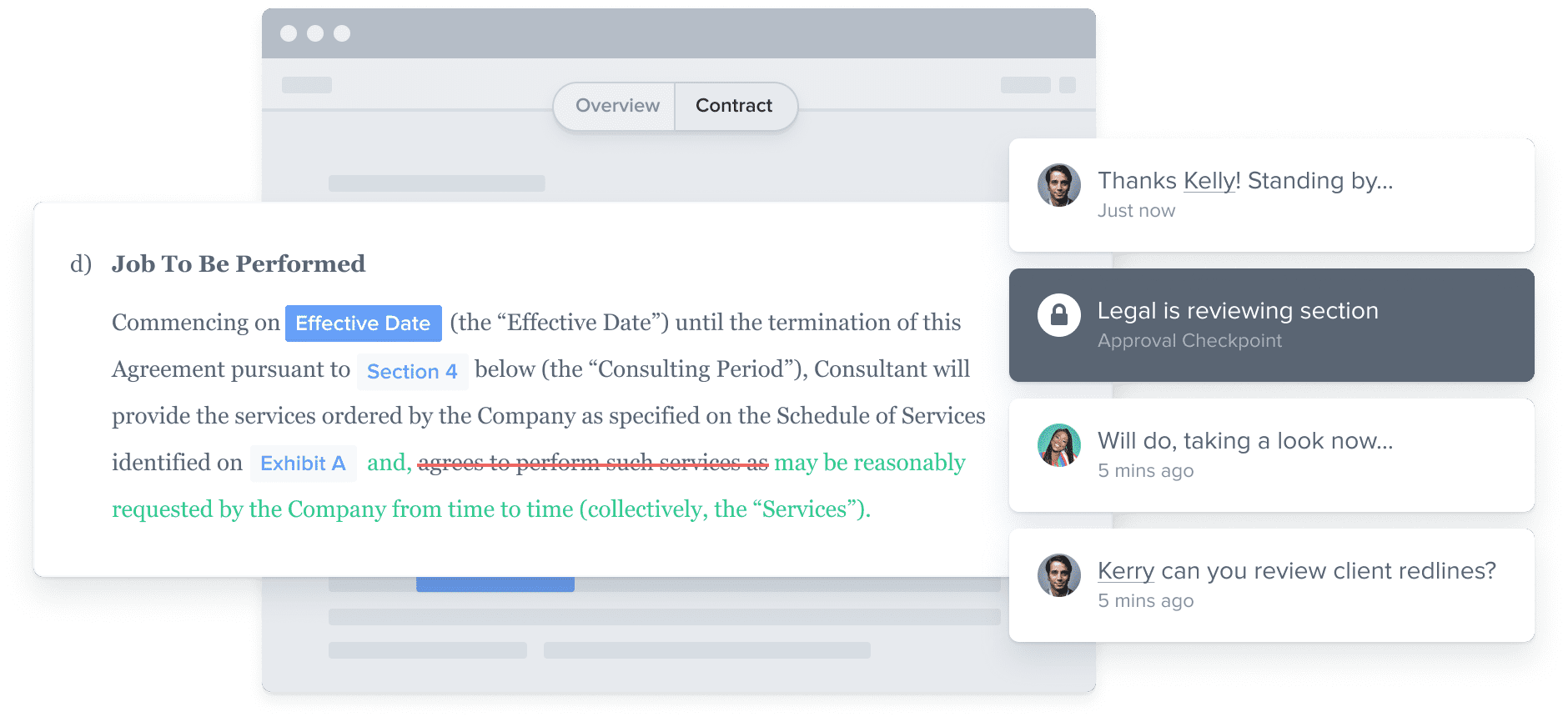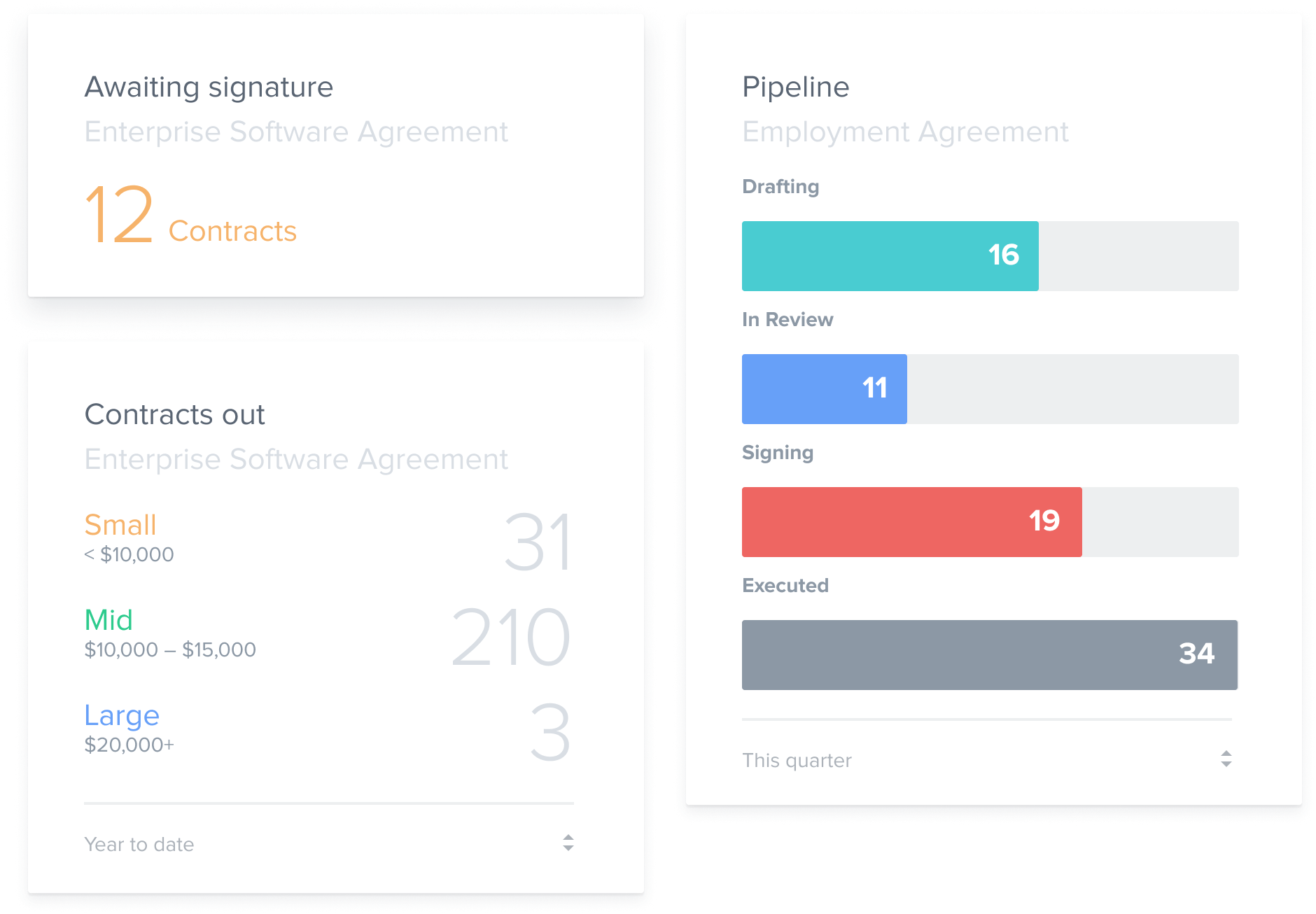 Insights
Illuminate contract data to inform strategic decisions.
As business leaders, data is key to making strategic decisions. Vault's AI-powered omni-search and reporting capabilities enable you to unlock the critical business intelligence that lives within your contracts — all in real time.
Adaptable to every industry
"Great software and excellent customer support. Pros of Outlaw: Centralized online database with easy search and filters. Contract management reports. Fully configurable template editor. Real-time notifications."
Bradley M., Director of Legal
"Highly agile, flexible and simple to use contracting tool to automate our workflows at scale. With Outlaw, we now bypass multiple internal approval flows that used to take days."
Edmond C., Global Solution Sales Manager
"We use the product so non-legal end users can draft contracts without legal input. The legal experts can draft the contract securely. [Outlaw] is excellent at this — and has enabled us to free up legal time internally."
Jonathan D., COO
Previous
Next
Request Demo
Go from reactive to proactive. Automate your contracts on Outlaw.
See how easy it is to bring contract management to your business. Learn how Outlaw can streamline your tedious contract workflows to free up time for you and your team to focus on more strategic work.
Fill out your contact info, we'll get in touch ASAP.