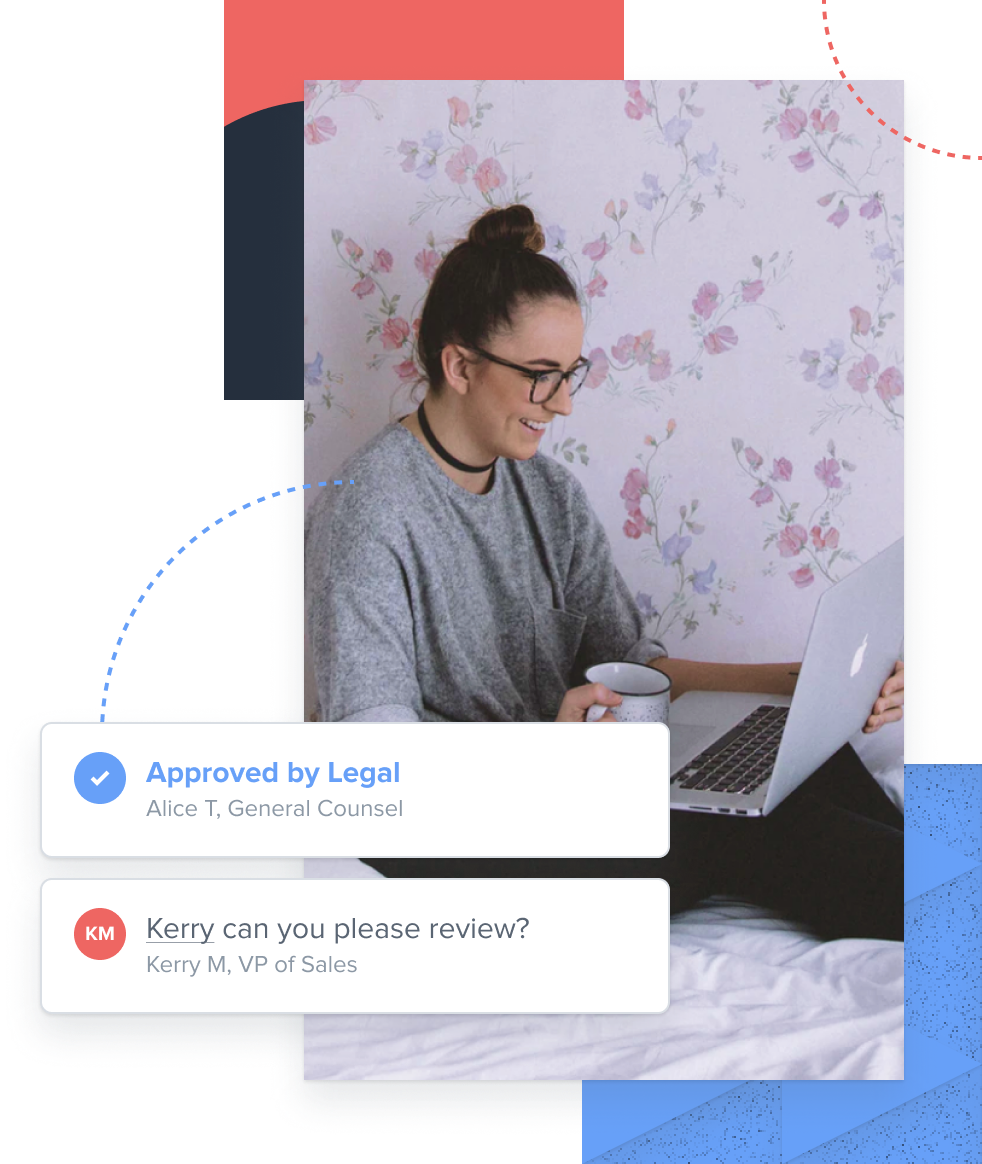 Outlaw for Remote Legal Teams
Team up on contracts from anywhere, at any time.
When your legal and business teams are miles apart, you need a cross-functional contracting platform that connects everyone, interlocks operations, and aligns contract data. Outlaw is the centralized contracting hub for the entire organization.

Reach agreement faster when your teams are in lockstep.
Request Demo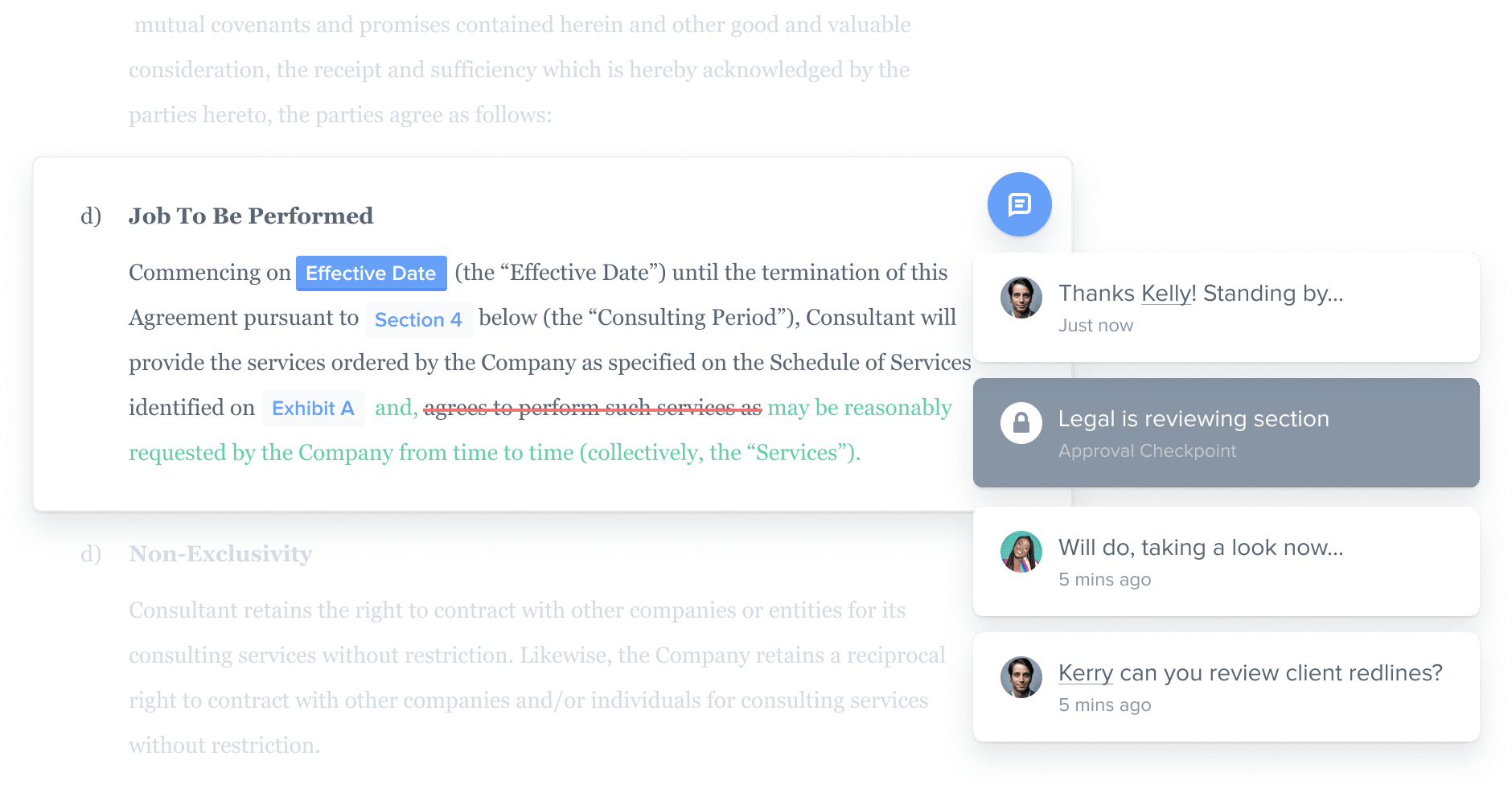 Workflow
Unblock your contracting workflows.
Accelerate contract approval times by empowering business users to launch their own contracts with self-serve confidence. Automated approval flows, email notifications and audit log help move your contracts quickly without falling through the cracks.
Collaborate
Work the way you want to. From afar.
Whether you want to stick to Microsoft Word, use our native redlining and eSigning or work with 3rd party paper, Outlaw adapts to you. Design smarter deal flows and automate repeatable tasks to optimize your legal playbook anywhere in the world.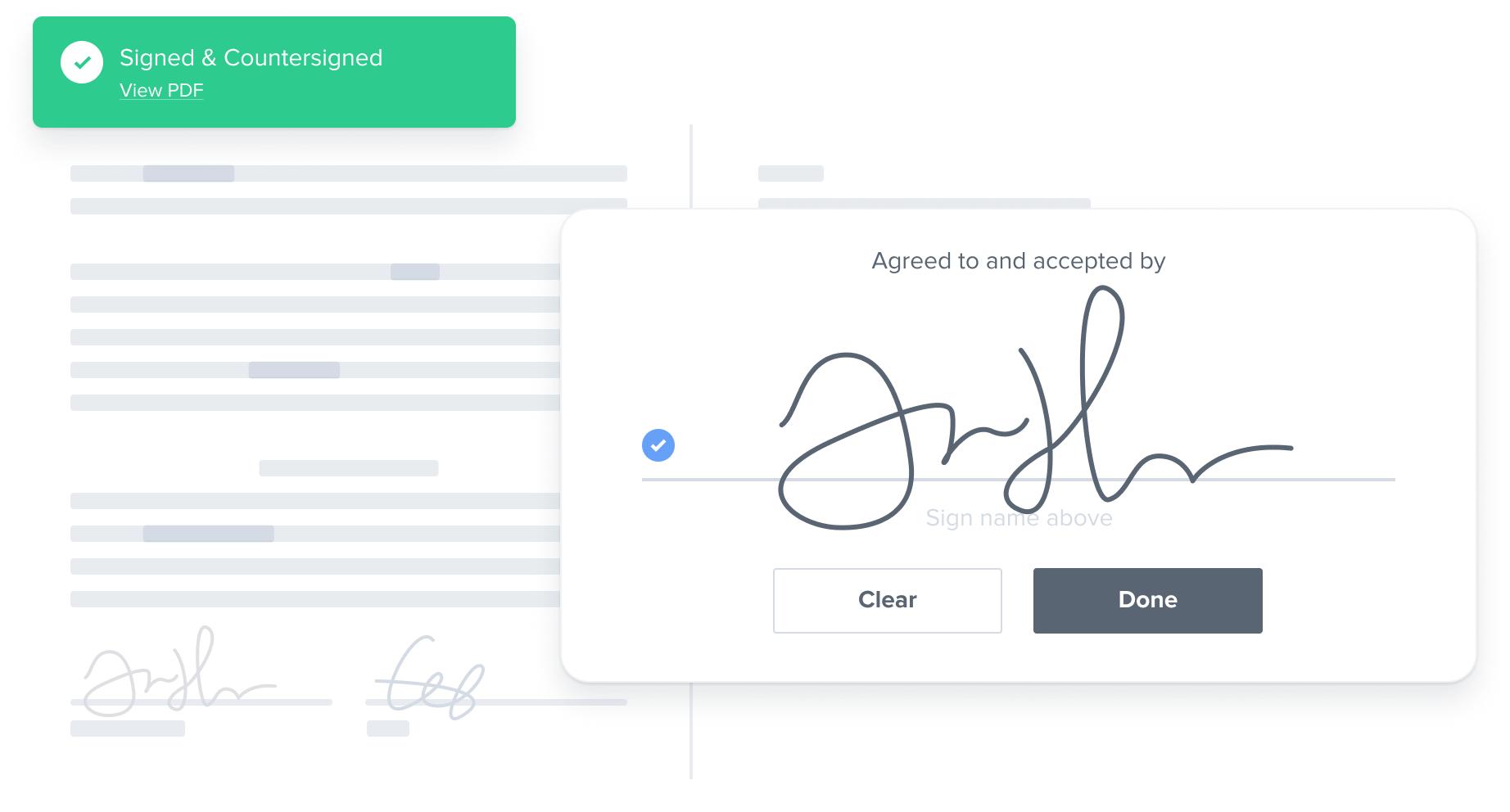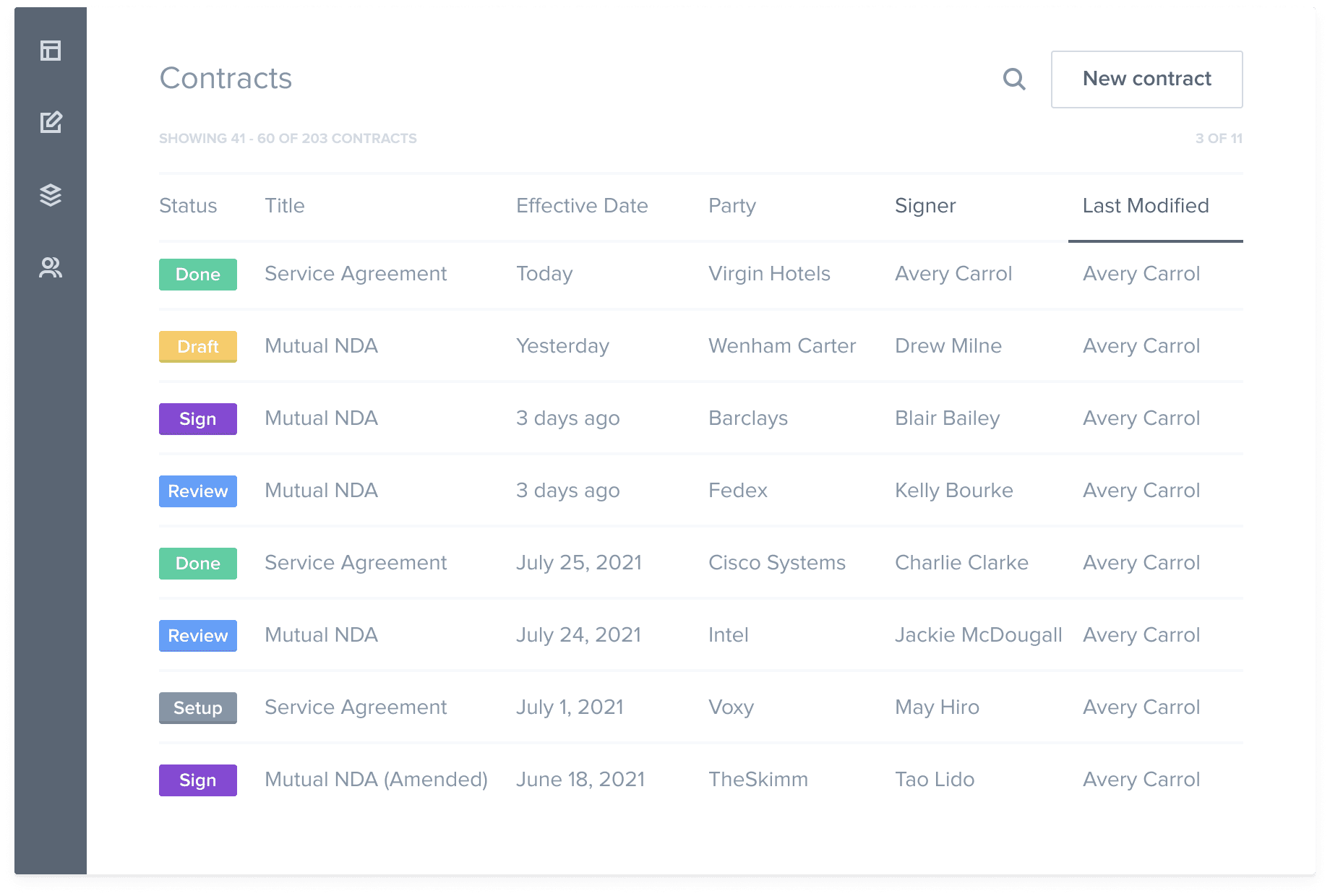 Storage
Centralize your contract data, optimize your teams.
House all your agreements, past and present, in a secure, central data repository. AI-powered omni-search and flexible reporting capabilities enable you to unlock the critical business intelligence that lives within your contracts — all in in real-time.
Adaptable to every industry
"Great software and excellent customer support. Pros of Outlaw: Centralized online database with easy search and filters. Contract management reports. Fully configurable template editor. Real-time notifications."
Bradley M., Director of Legal
"Highly agile, flexible and simple to use contracting tool to automate our workflows at scale. With Outlaw, we now bypass multiple internal approval flows that used to take days."
Edmond C., Global Solution Sales Manager
"We use the product so non-legal end users can draft contracts without legal input. The legal experts can draft the contract securely. [Outlaw] is excellent at this — and has enabled us to free up legal time internally."
Jonathan D., COO
Previous
Next
Request Demo
Outlaw powers digital contracting for a remote-first world.
Discover the modern, digital contract hub for the entire organization. Unite globally dispersed colleagues and collaborate virtually on your contracts, all in a secure, seamless environment.
Fill out your contact info, we'll get in touch ASAP.