Contract Database That Unlocks The Value Of Your Agreements.
Store and achieve full visibility and insights across your entire contract universe in the most intuitive, user-configurable database. Instantly discover, track and report on critical contract data to maintain oversight, prevent value leakage and discover new opportunities for your business.
Request Demo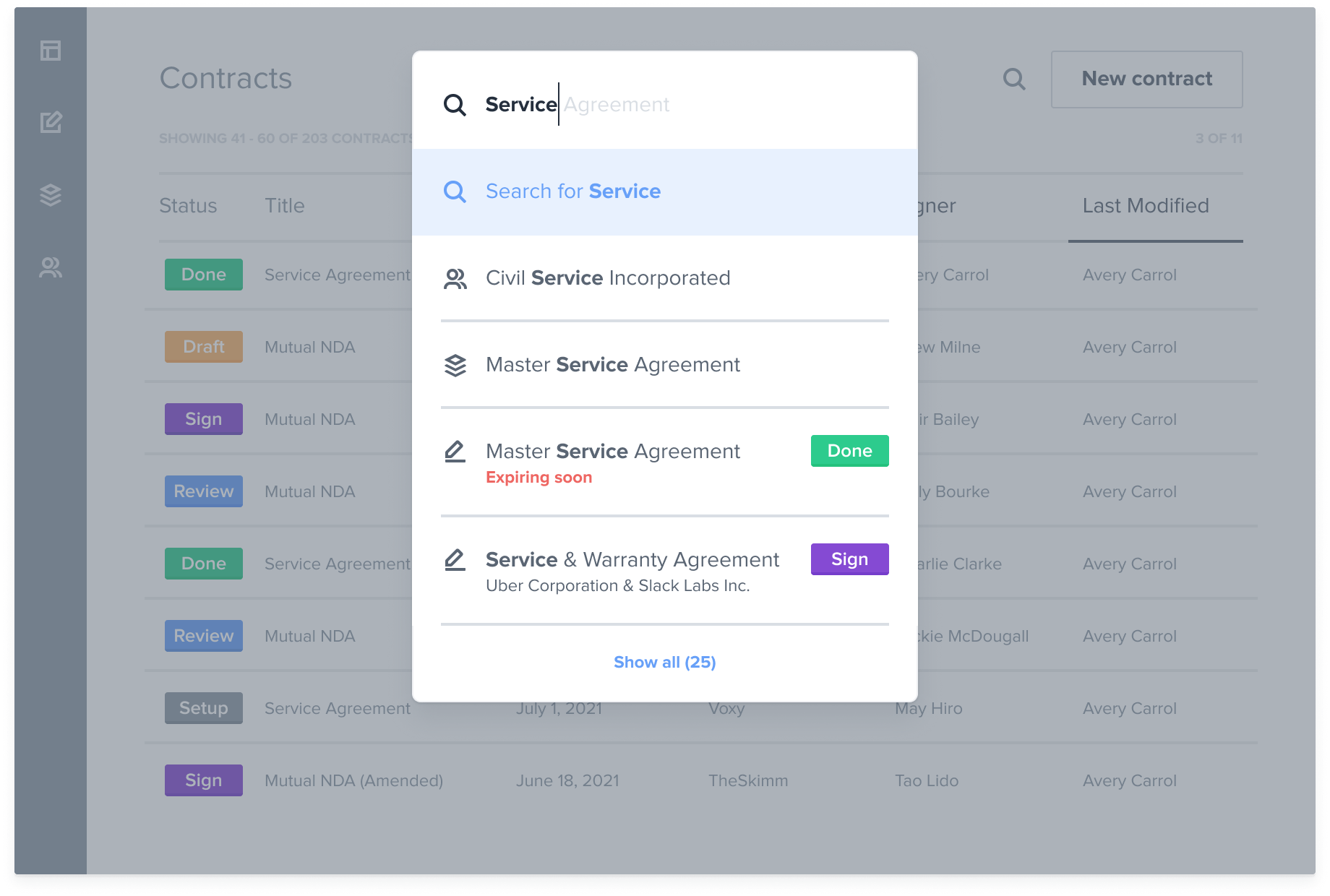 Management & Storage
House all your contracts and metadata in a secure, searchable database
Every agreement, be it first-party or third-party paper can be tracked and stored securely in a secure, seamless database. Instantly locate contracts, clauses or phrases with full-text and dynamic parametric search. Keep the entire organization on the same page on Outlaw's centralized contracting hub.
Search & Access
Data retrieval and insights at your fingertips
Outlaw's personalized saved searches and dynamic foldering allow you to easily locate the deals that matter to you. Filter by deal status, tags, parties, templates and variables, and save them for quick access. Users can track and set up alerts based on parameters such as expiry and renewal dates, so you'll never miss another opportunity again.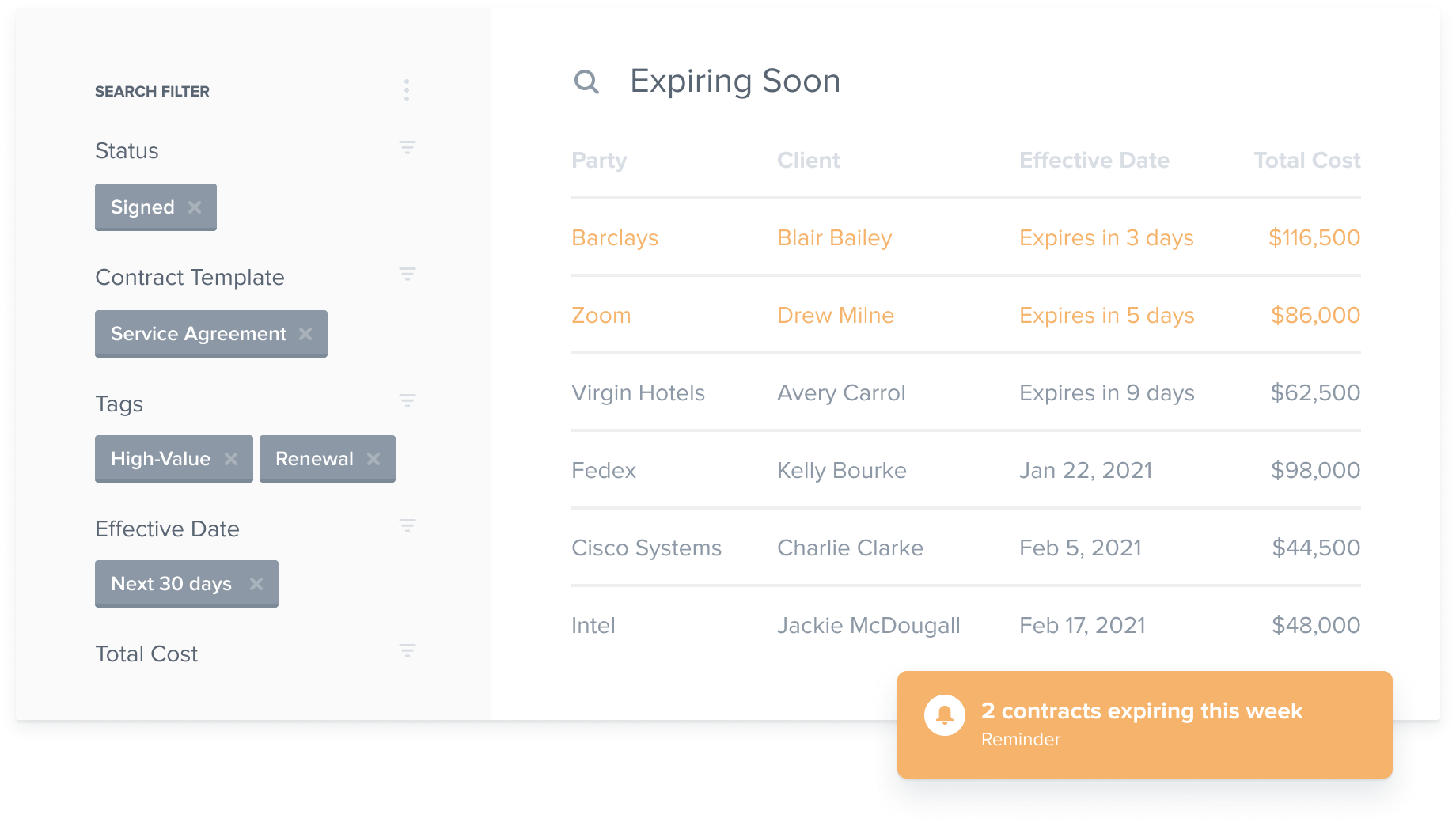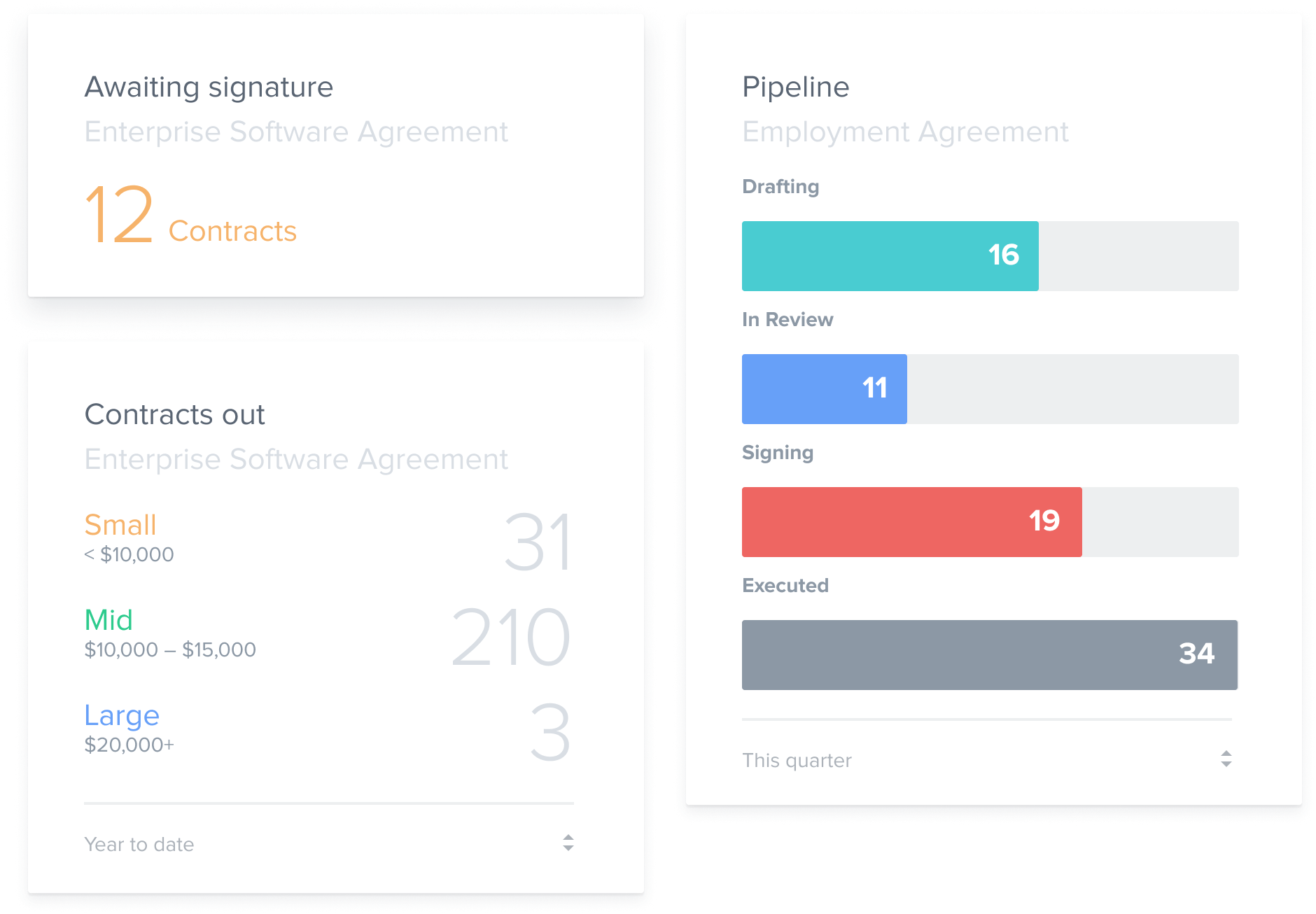 Insights & Analytics
Illuminate your contract data with user-configurable reports & dashboards
Use Outlaw's dynamic database to track important terms and milestones, and gather insights about all your contracts in convenient dashboard snapshots. Outlaw's reporting capabilities enable you to unlock the critical business intelligence that lives within your contracts — all in real-time.
Legacy Contract Migration
Transfer your legacy contracts with all metadata captured
Outlaw natively supports legacy contract migration so you can maintain a complete and accurate contract database. Data portability ensures all your critical metadata is properly captured, indexed and reportable in the system. Whether you're uploading text-based or image-based agreements, AI-powered OCR makes all content automatically searchable for you.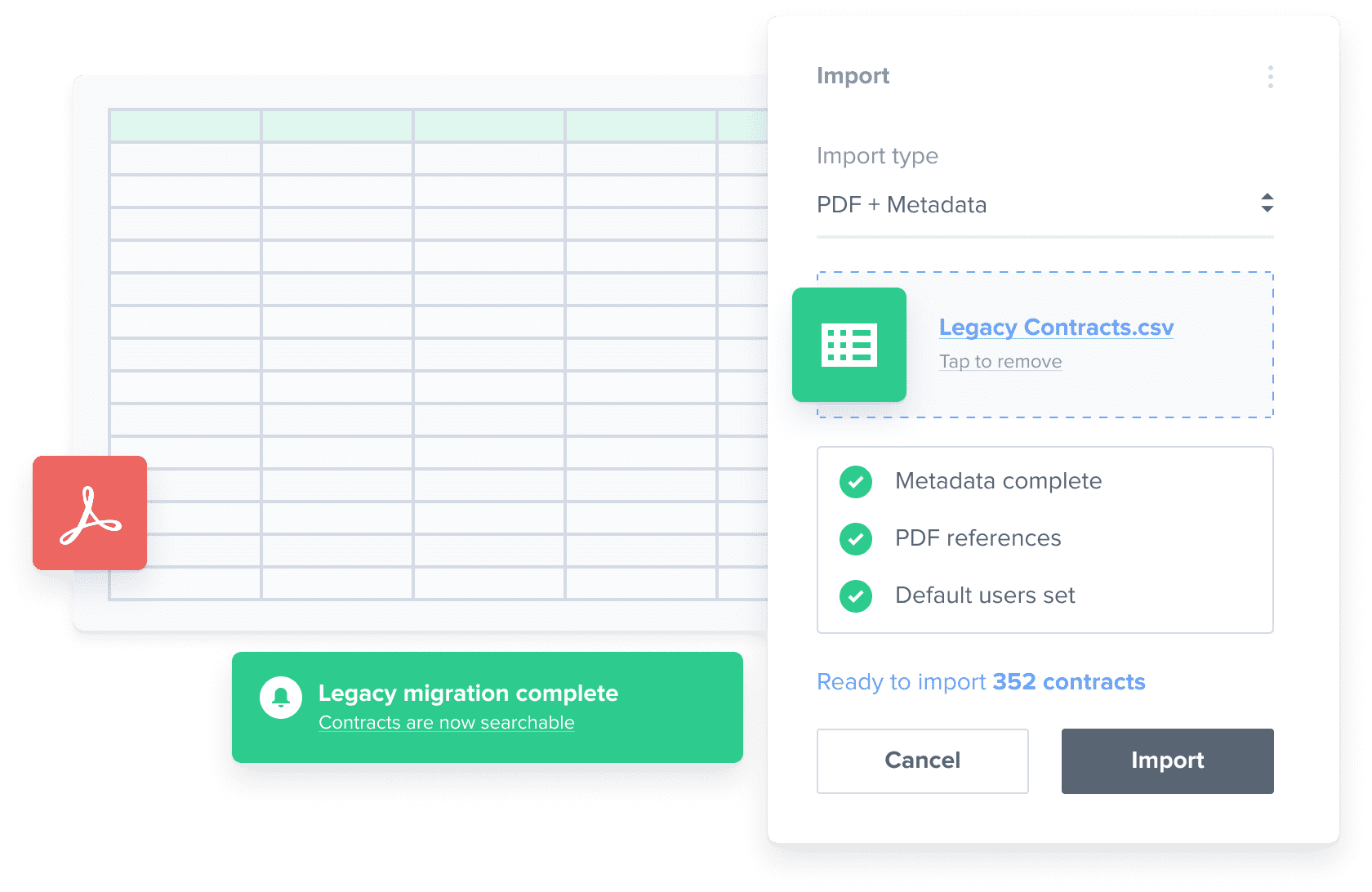 Learn about the other ways Outlaw can help transform the way you reach agreement.
Request Demo
Transform how you leverage data in your contracts
See how Outlaw's dynamic contract database can help unlock the critical business intelligence that lives within your agreements -- all in real time.
Fill out your contact info, we'll get in touch ASAP.