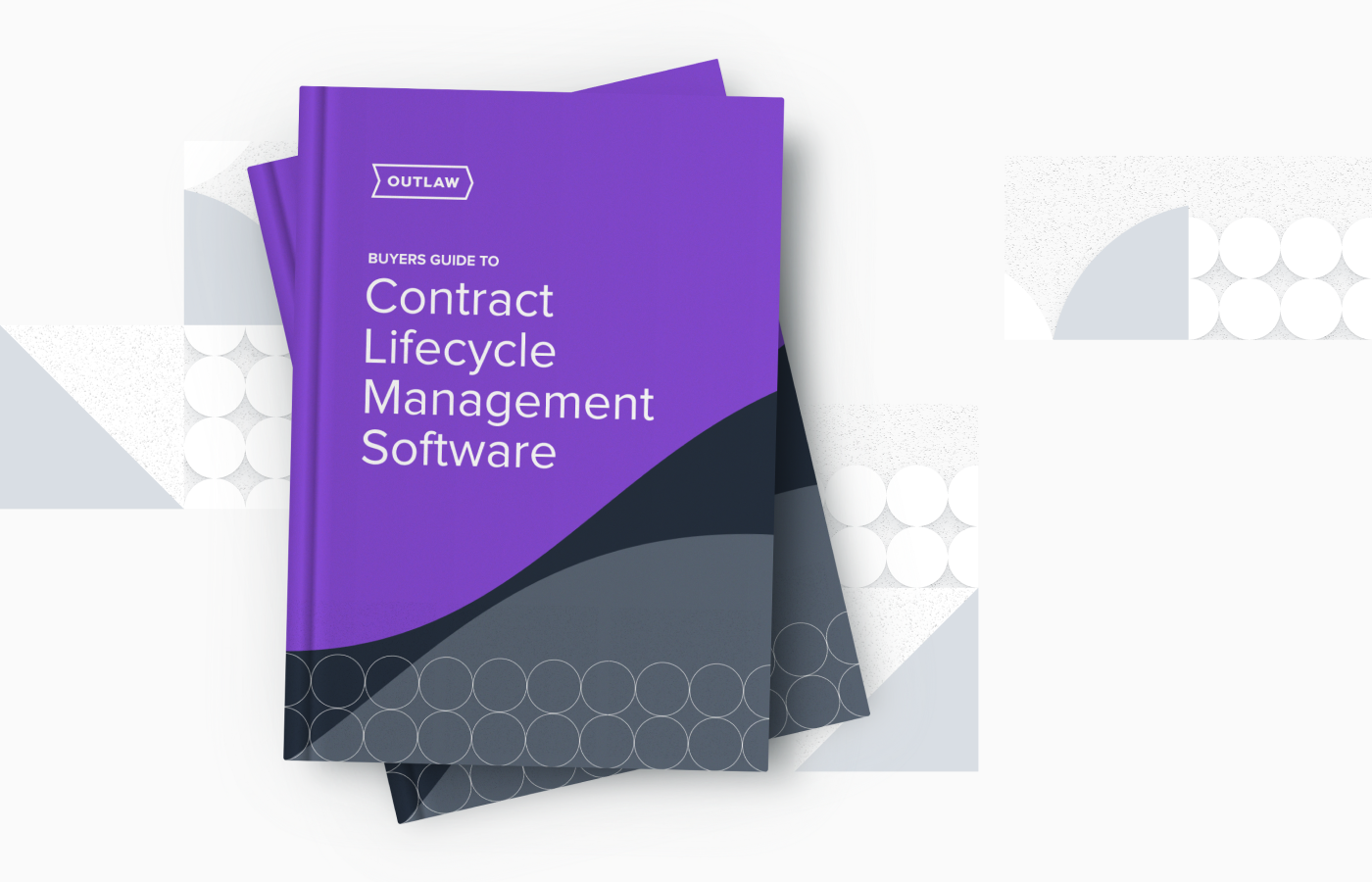 Free Download: Contract Lifecycle Management Buyer's Guide
Do more with less? No problem. Leaders are using this buyer's guide to save months on researching contract lifecycle management tools
Get My Free Guide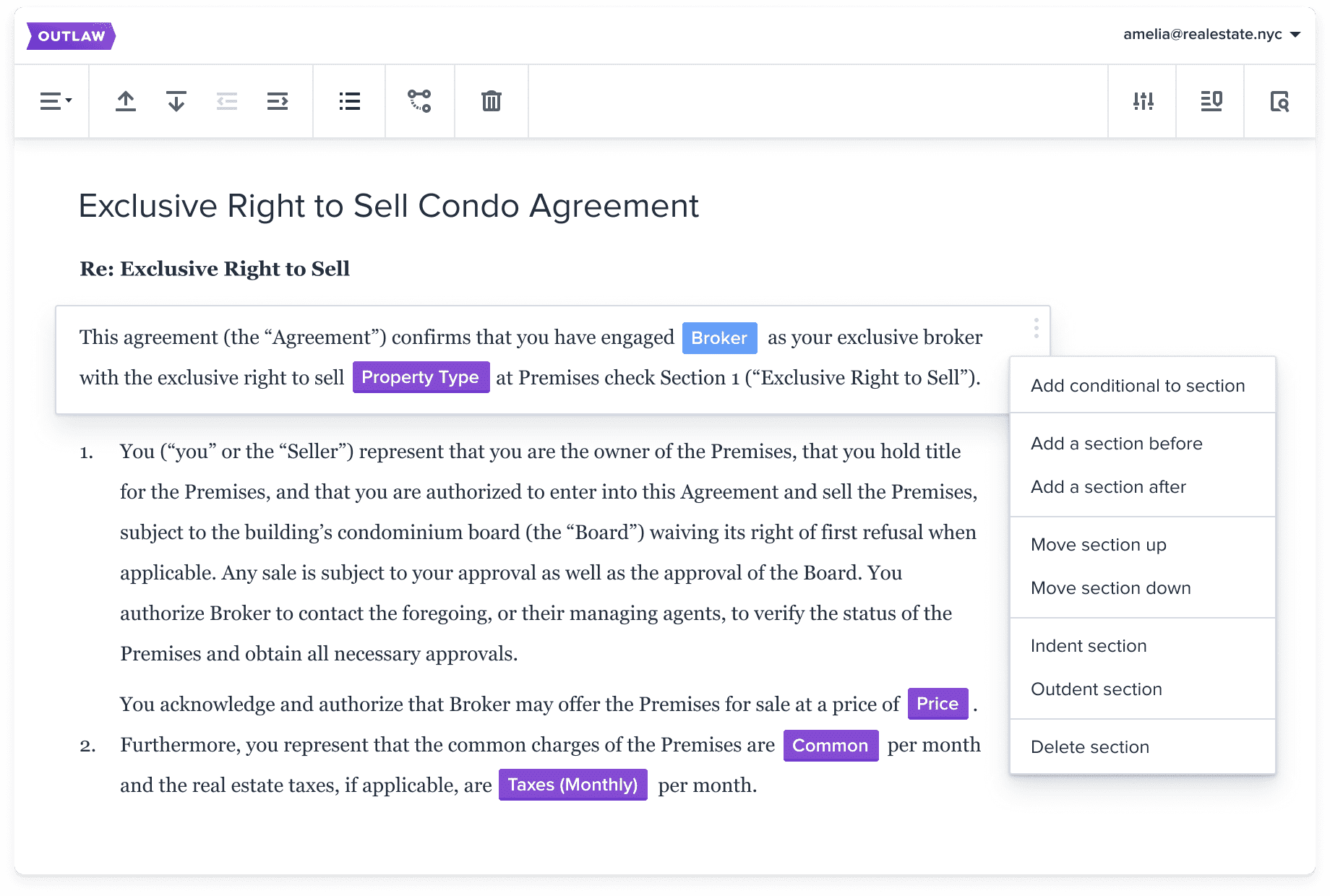 Advanced Legal Template System
Next Generation Contract Builder
Outlaw's proprietary legal template management system enables high-volume contract generation with zero error.
Seamless Deal Flow
Eliminate chaos from dealmaking.
Outlaw's end-to-end deal UI delivers the most seamless negotiation and eSigning experience recipients have ever seen.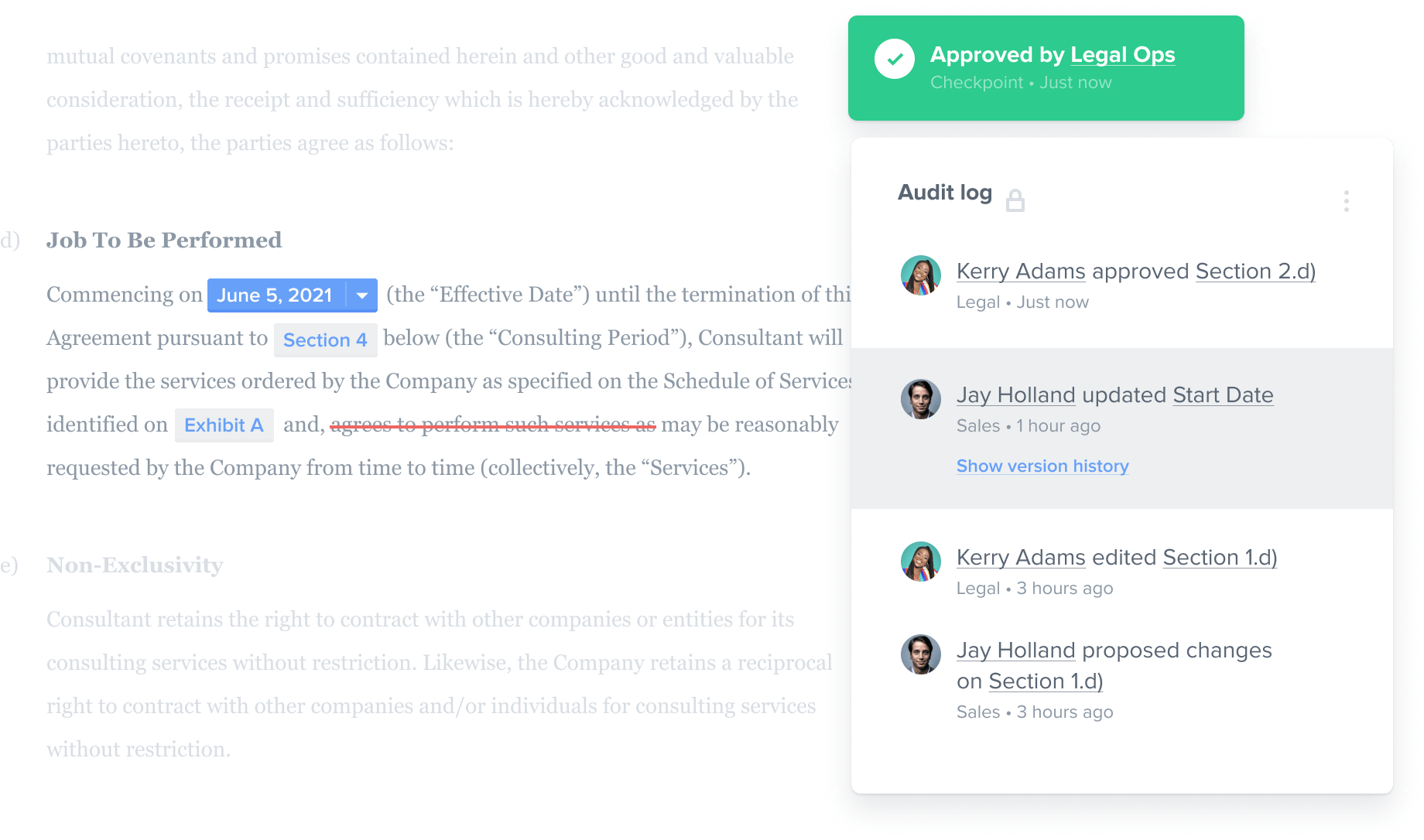 Learn about the other ways Outlaw can help transform the way you reach agreement.
Request Demo
Get Your Free Guide
// if there's a custom hubspot form ID, use it else revert to default ?>