Automate Your Contract Workflows At Scale.
Contracts shouldn't slow down your business. Outlaw automates your routine contract workflows from creation to negotiation, approvals, and beyond.
Request Demo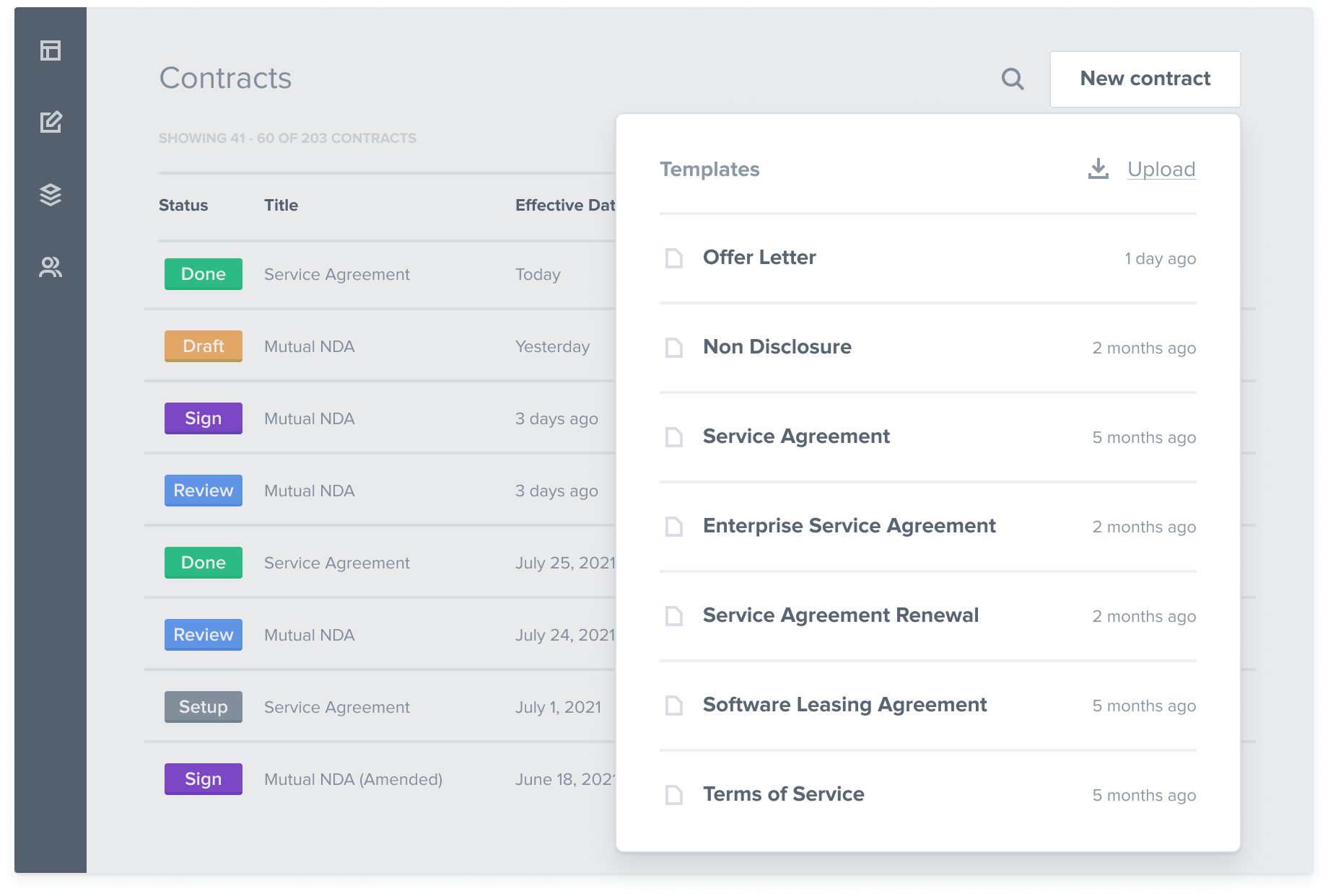 Template Authoring & Management
Empower your teams to self-serve on contracts
Easily create dynamic templates for your most common contract types, and empower your business users to launch their own contracts in seconds. By adding legal-approved clauses and permissions, automate repetitive contract requests and cut legal bottlenecks down to zero.
Contract Review & Collaboration
Power end-to-end collaborative workflows while maintaining control
With automated approval flows, alerts, real-time redlining and issue resolution, Outlaw helps you collaborate on contracts in the fastest and most productive environment you've ever seen. Maintain control while accelerating your team's workflows with all deal interactions automatically tracked and stored for complete visibility.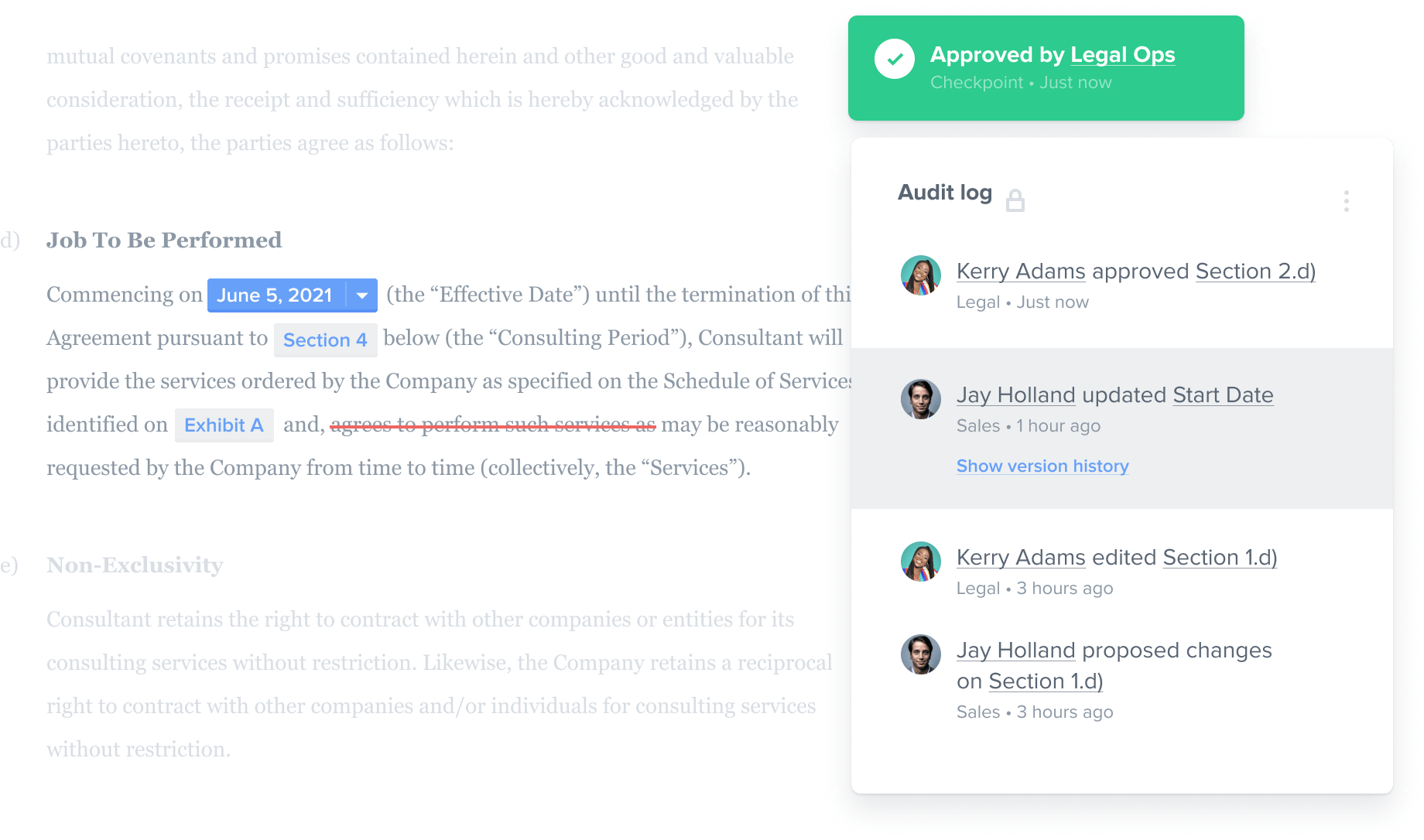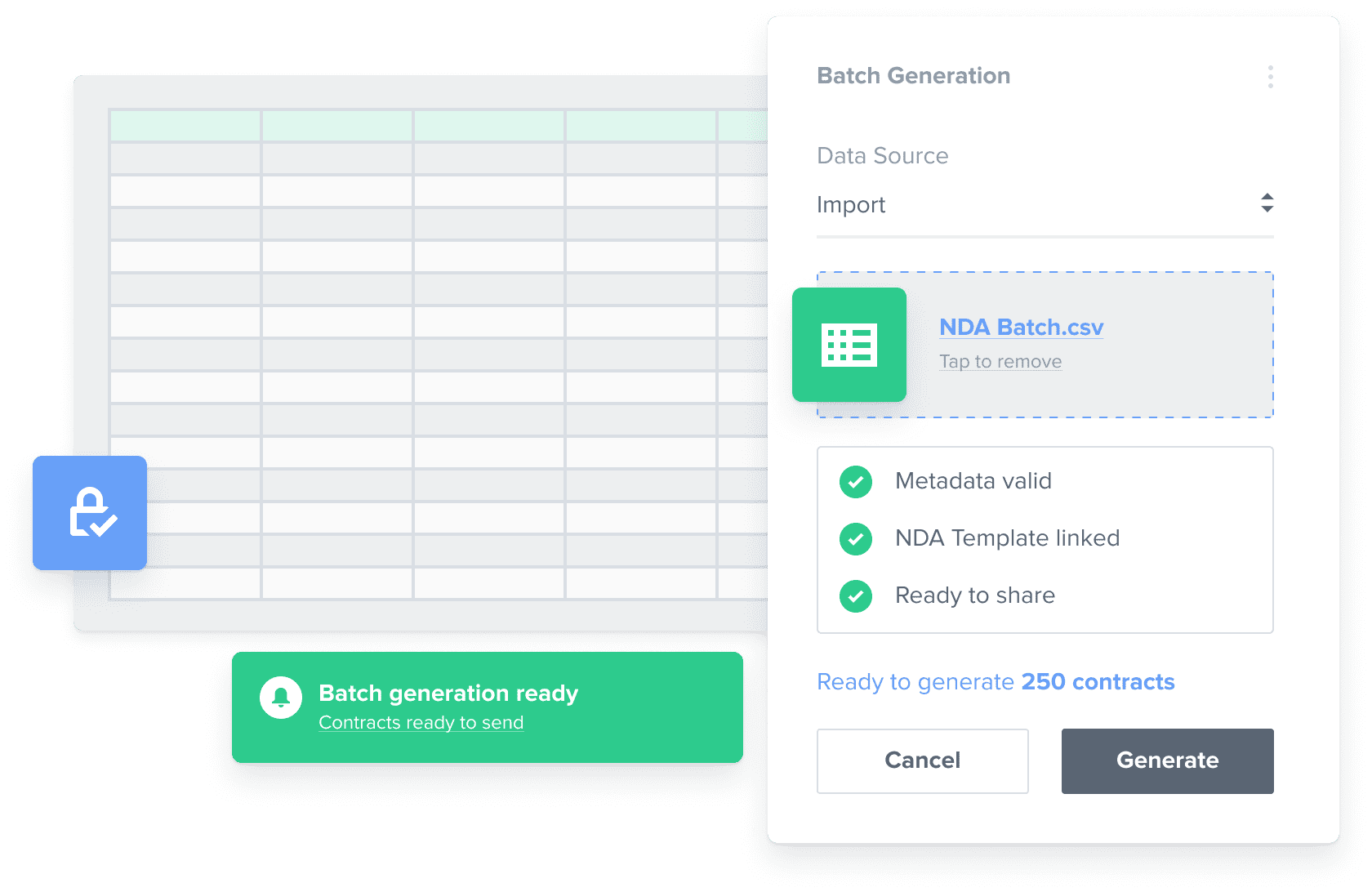 Batch Contract Generation
Automatically generate & deliver thousands of customized contracts in minutes
Outlaw's batch contract generation feature enables users to auto-create thousands of customized agreements at one go. Save valuable time delivering contracts at high volume by eliminating the tedious, manual work.
API & Integrations
Level up contract automation with 3rd party integrations
Outlaw connects seamlessly with your existing business tools to further accelerate contract workflows. The best part? You can deploy them yourself with no code. Whether you want to auto-create contracts from your CRM, store in Drive after a deal is done and more, Outlaw supports bi-directional syncs with thousands of apps to further streamline your process.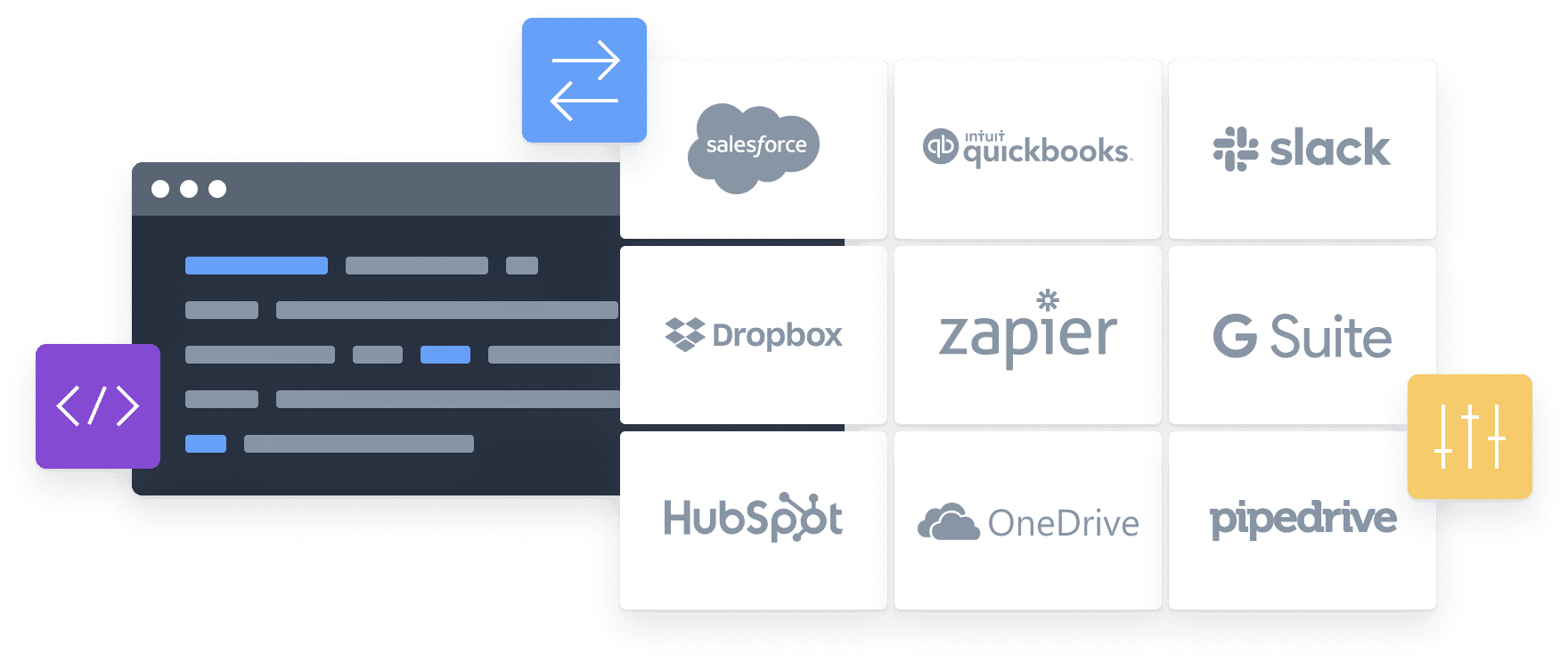 Learn about the other ways Outlaw can help transform the way you reach agreement.
Request Demo
Ready to see Outlaw Contract Automation Software in action?
Learn how Outlaw can automate your routine contract process at scale to boost cross-functional collaboration and win you valuable time back.
Fill out your contact info, we'll get in touch ASAP.