Contract Generation Has Never Been More Seamless.
Forget contract bottlenecks. Dramatically speed up your contract generation workflows that both business and legal teams can stand behind. Launch your contracts in seconds — not weeks or months.
Request Your Free Demo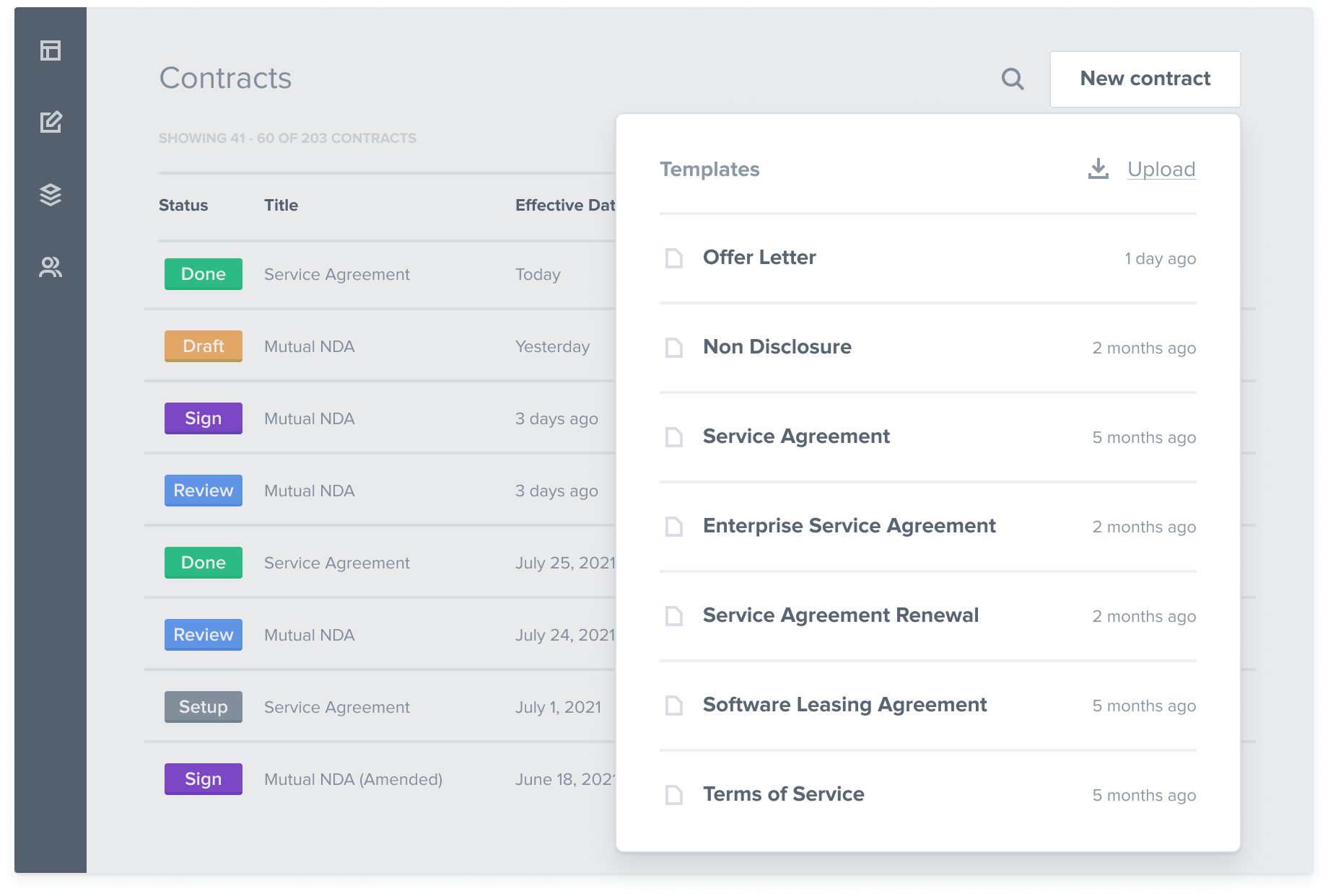 Template Authoring
Deploy pre-approved, self-service templates with ease
Cut rogue contracts down to zero. Self-service templates with pre-approved clauses empower your business teams to create error-free contracts themselves.
Clause Library + Conditionality
Accelerate complex contract generation
Power your interactive templates with best-in-class dynamic clause library and conditionality. No-code conditionality dramatically simplifies template management and allows for even the most complex of agreements, with 100% compliance.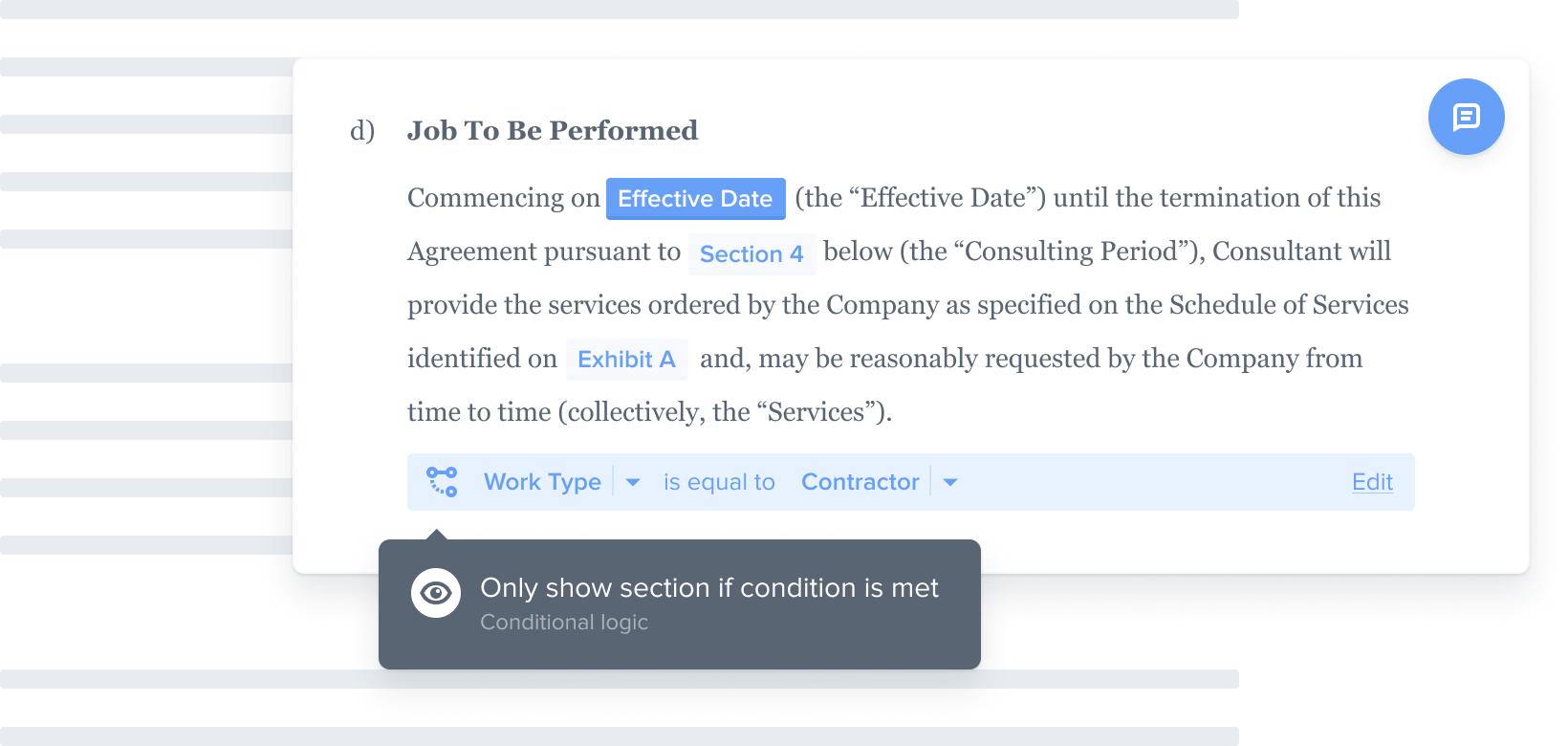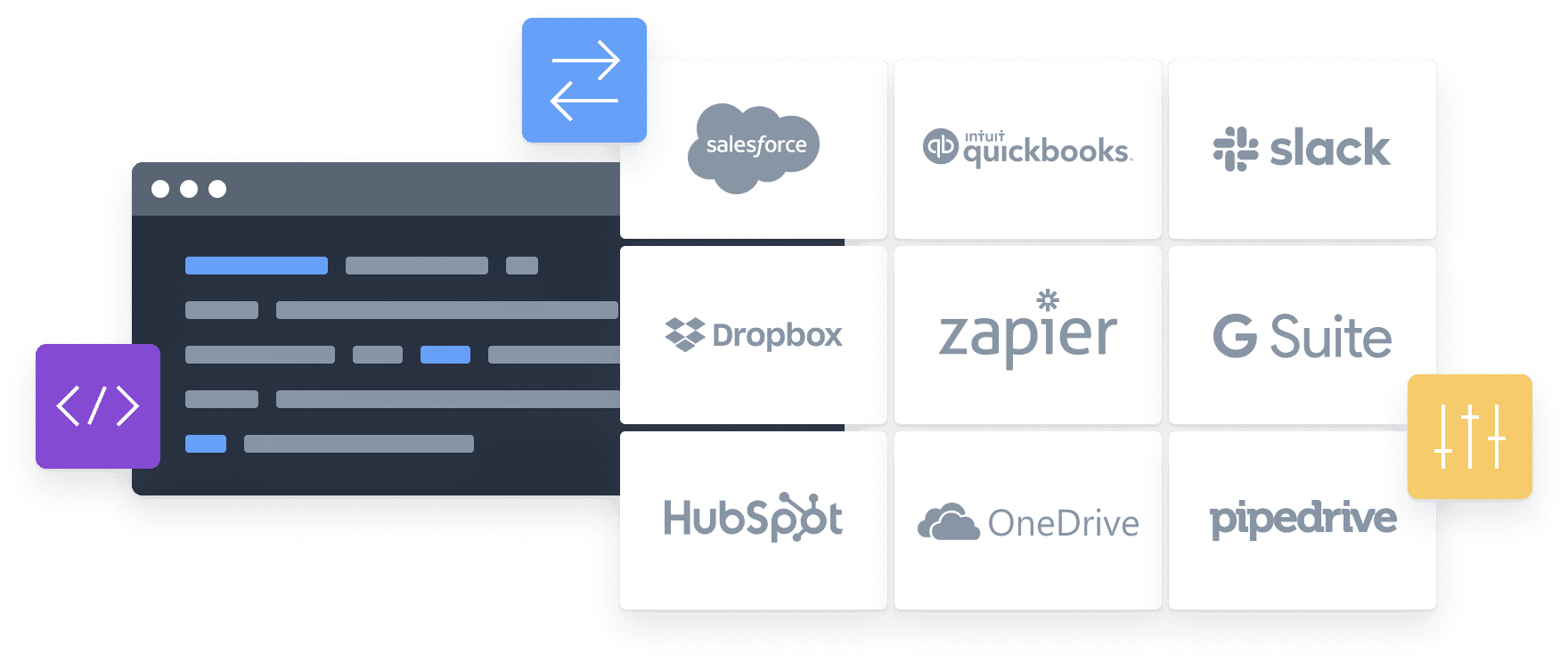 CRM Integration
Automate contract generation directly from your CRM
Outlaw connects seamlessly with Salesforce and similar platforms to further accelerate contract generation. Pull data directly from your CRM to auto-generate a fully populated contract ready to send. Ensure your contract data remains consistent throughout all your business tools with bi-directional syncs.
Batch Generation
Generate thousands of customized contracts in minutes
Outlaw's batch contract generation feature enables users to auto-generate thousands of customized agreements at one go. Save valuable time delivering contracts at high volume by eliminating the tedious, manual work.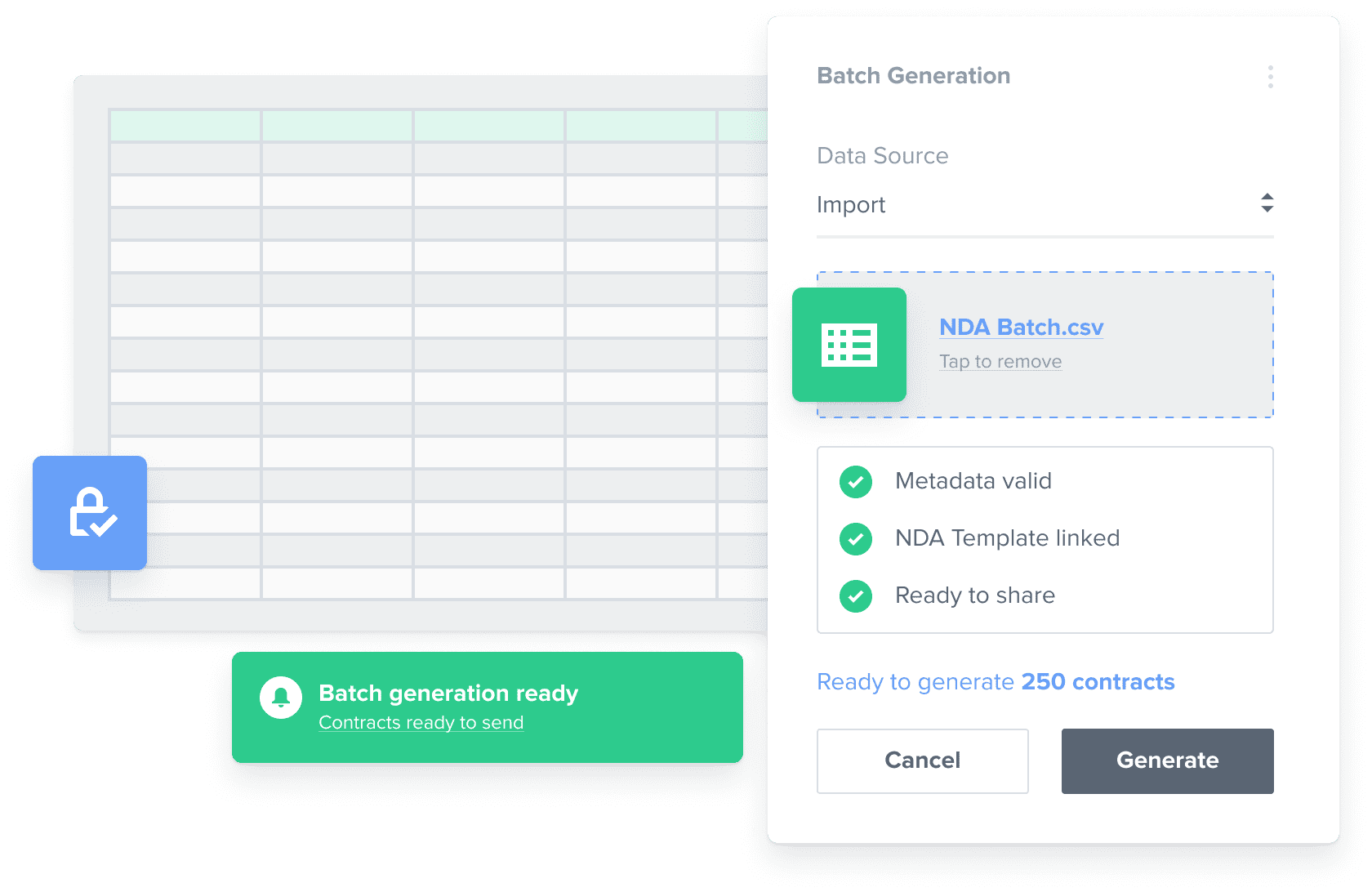 Learn about the other ways Outlaw can help transform the way you reach agreement.
(Roll over each section below)
Collaboration, Negotiation & Redlining
Review, redline, and revise in one place
Contract Workflow Automation
Automate routine contract workflows end-to-end
Contract Repository & Reporting
House contracts in a secure repository
Contract Tracking & Visibility
Keep track of contract evolution in one place