Digital contracting that feels like magic
Empower your legal and business teams to effectively manage contracts and close deals faster, all while remaining compliant. Scalable pricing. No setup fees.
Schedule Your Free Demo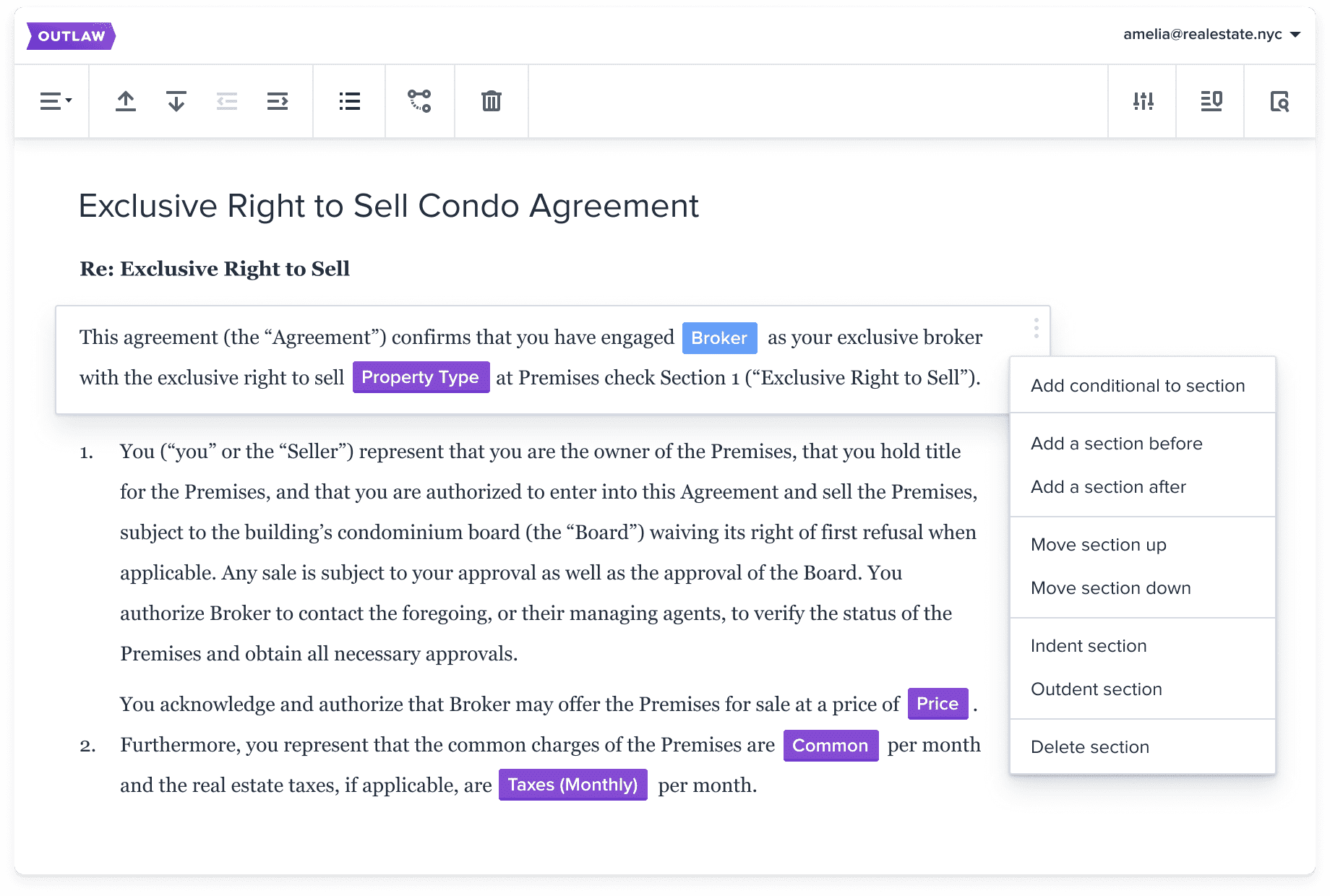 Advanced Legal Template System
Next Generation Contract Builder
Outlaw's proprietary legal template management system enables high-volume contract generation with zero error.
Seamless Deal Flow
Eliminate chaos from dealmaking.
Outlaw's end-to-end deal UI delivers the most seamless negotiation and eSigning experience recipients have ever seen.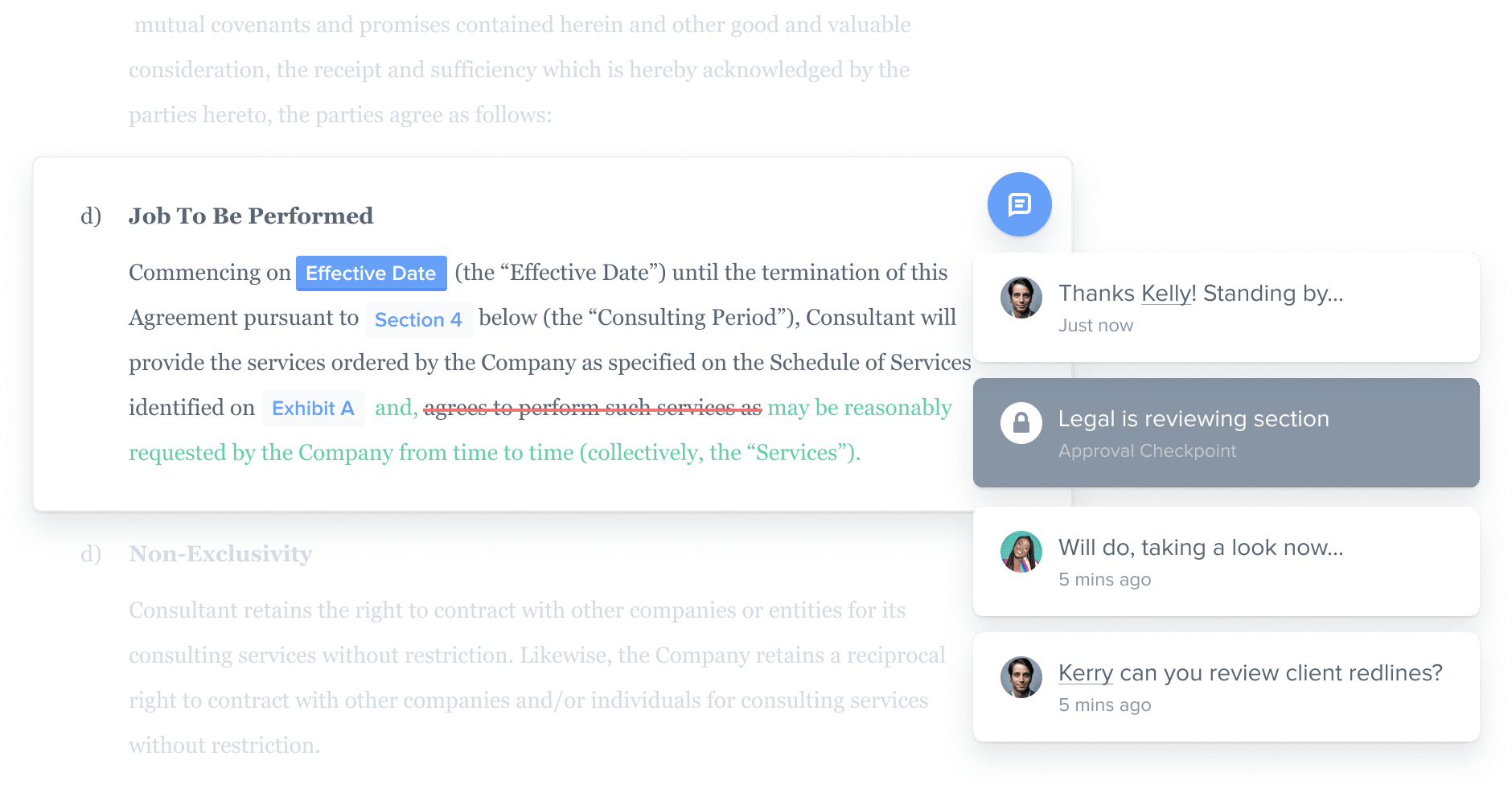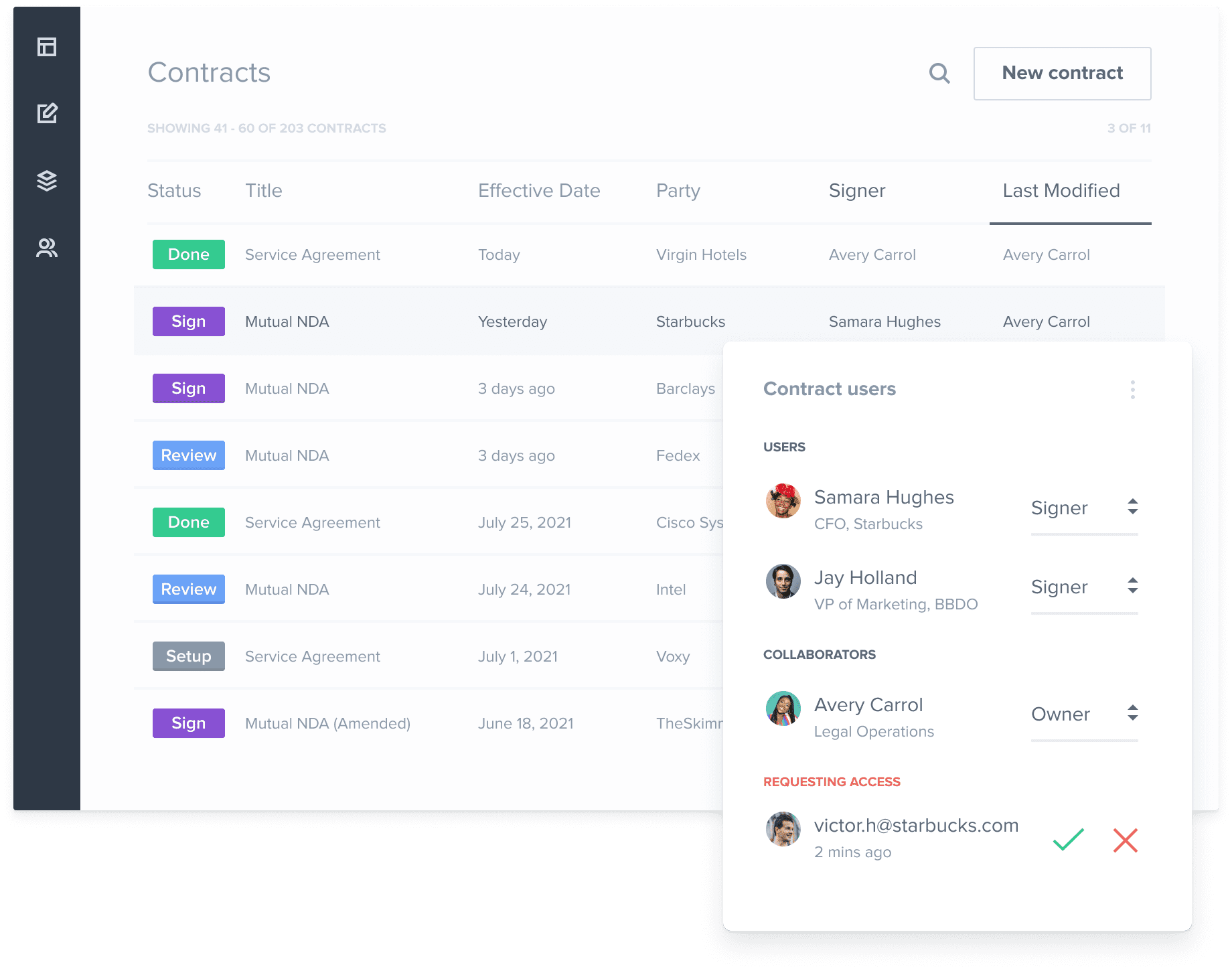 Secure & Searchable
Security with visiblity for your most sensitive data.
A secure cloud-based data repository and a single source of truth for all your contracts.
Connected to the tools you already use
Outlaw works the way you do.
Outlaw's suite of web-standards-based APIs power seamless integrations with thousands of other SaaS services.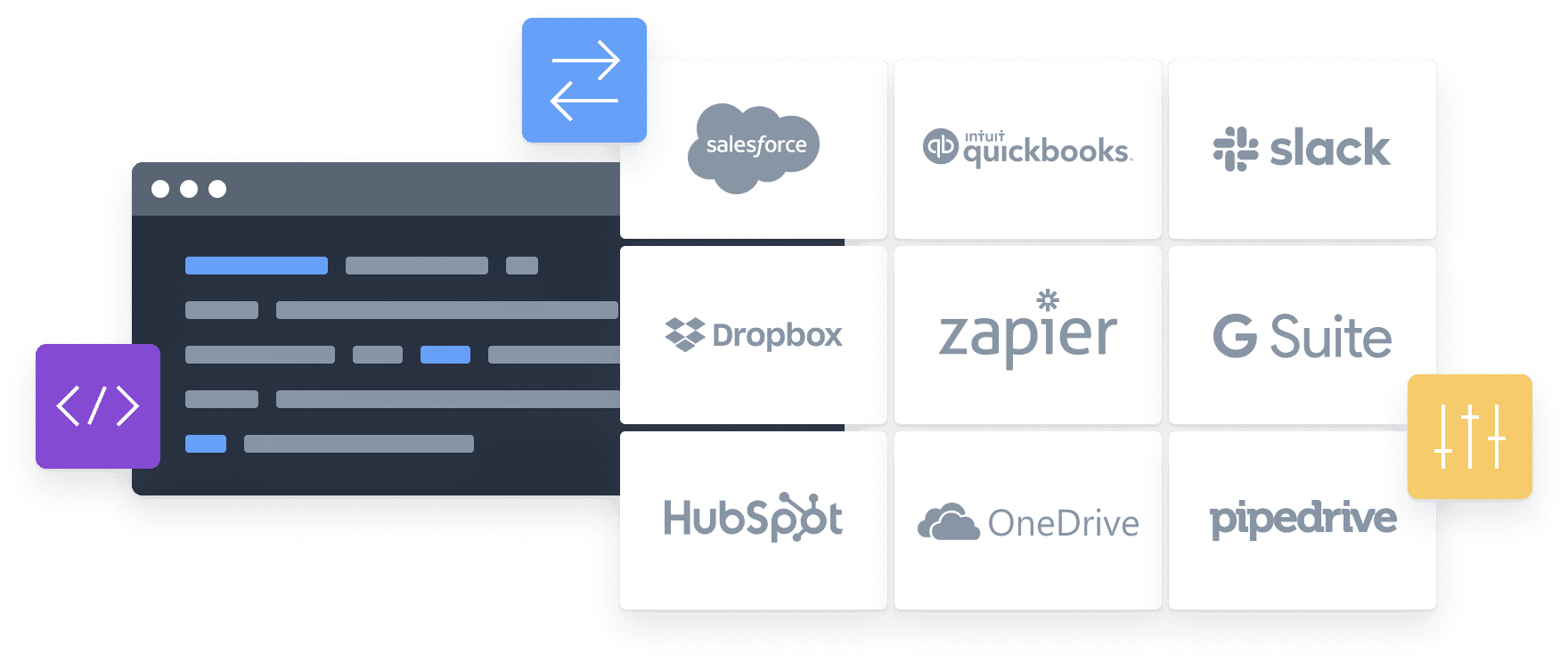 Learn about the other ways Outlaw can help transform the way you reach agreement.
(Roll over each section below)
Keep track of contract evolution in one place
Collaboration, Negotiation & Redlining
Review, redline, and revise in one place
Contract Repository & Reporting
House contracts in a secure repository
Contract Tracking & Visibility
Keep track of contract evolution in one place
Request Demo
Ready to see Outlaw Contract Management Software in action?
See how Outlaw can accelerate your contract lifecycle while maintaining 100% contract compliance for your business
Fill out your contact info, we'll get in touch ASAP.