Get AirPods on us
Don't get held back by contract bottlenecks again. Outlaw brings legal and business teams together to create a seamless contract management experience. Schedule your demo, and get a free pair of Apple AirPods.
Schedule Your Demo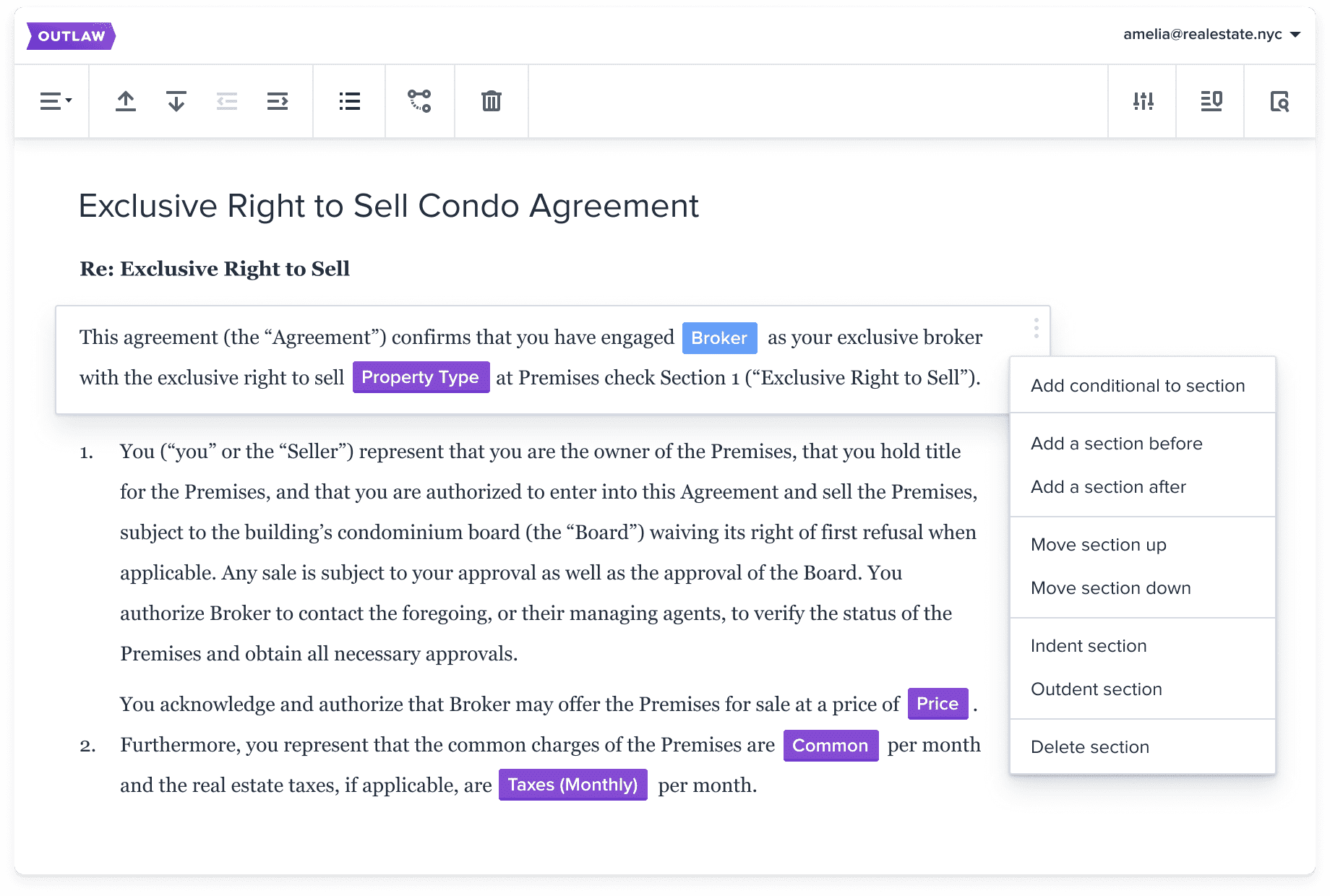 Advanced Legal Template System
Next Generation Contract Builder
Outlaw's proprietary legal template management system enables high-volume contract generation with zero error.
Seamless Deal Flow
Eliminate chaos from dealmaking.
Outlaw's end-to-end deal UI delivers the most seamless negotiation and eSigning experience recipients have ever seen.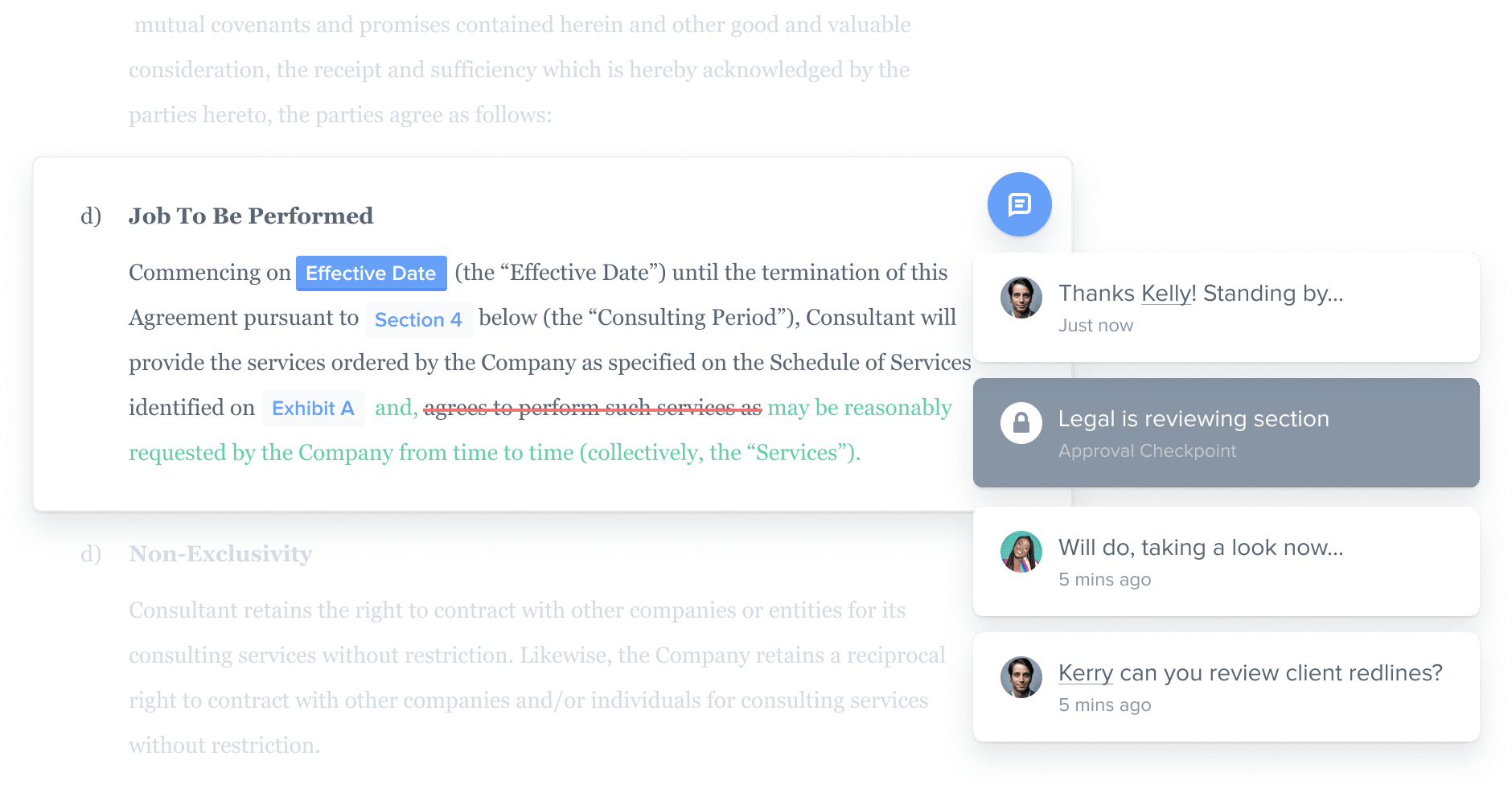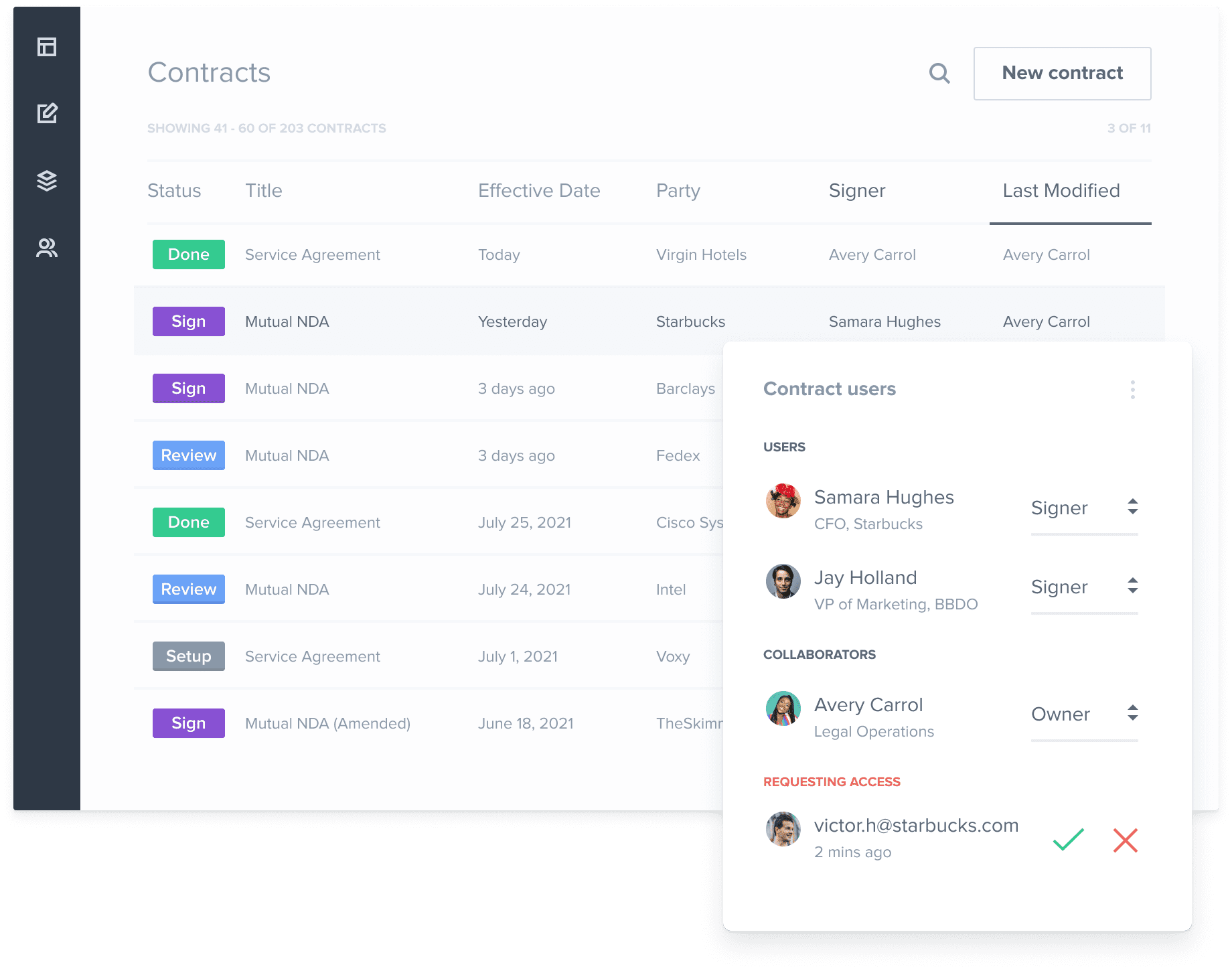 Secure & Searchable
Security with visiblity for your most sensitive data.
A secure cloud-based data repository and a single source of truth for all your contracts.
Demo Outlaw
Get a demo, get AirPods.
Receive one free pair of Apple AirPods (2nd generation) per qualified demo. Allow 6-8 weeks for delivery. Offer only valid to new Outlaw users. Demo must be scheduled by November 30, 2022, to qualify. Outlaw, in its sole discretion, reserves the right to determine if a demo is qualified. Promotion only valid in the U.S. All rights reserved.
Learn about the other ways Outlaw can help transform the way you reach agreement.
(Roll over each section below)
Easily deploy self-service templates
Collaboration, Negotiation & Redlining
Review, redline, and revise in one place
Contract Repository & Reporting
House contracts in a secure repository
Contract Tracking & Visibility
Keep track of contract evolution in one place
Request Demo
Demo Outlaw, get AirPods on us
Demo Outlaw and we'll send you a pair of free Apple AirPods. Let us show you how Outlaw can accelerate your contract lifecycle while maintaining 100% contract compliance for your business.
// if there's a custom hubspot form ID, use it else revert to default ?>
Fill out your contact info, we'll get in touch ASAP.