2020 has been quite a ride. Like many other organizations, we found ourselves having to adapt to unprecedented changes — shifting to remote, reevaluating business strategy, and more. But despite the sudden shift in winds, we never stopped focusing on our goal: to deliver the best contracting experience for our clients. Today, we're thrilled and beyond humbled to be recognized by G2 as a High Performer for Contract Management in their Summer 2020 Grid® Report. This recognition comes alongside 8 other awards. Thanks to the glowing reviews from our customers, Outlaw has beaten many of our competitors to become the Top 3 Highest Rated Contract Management Software on G2.
Winning hearts in product design and customer support
Right from the start, we've obsessed about humanizing the contract experience for organizations, and that translates into every aspect of our business. Not only is Outlaw's platform intricately designed to provide the most seamless experience for our users, we pride ourselves in setting our clients up for success in the shortest time possible. This includes hands-on customer support and training, quick turnarounds and constant incorporation of customer feedback into our product development. Our commitment to our customers shows with Outlaw clinching the Top 5 ranking in G2's Summer 2020 Usability and Relationship Index. We surpassed our competitors in satisfaction scores in the following areas: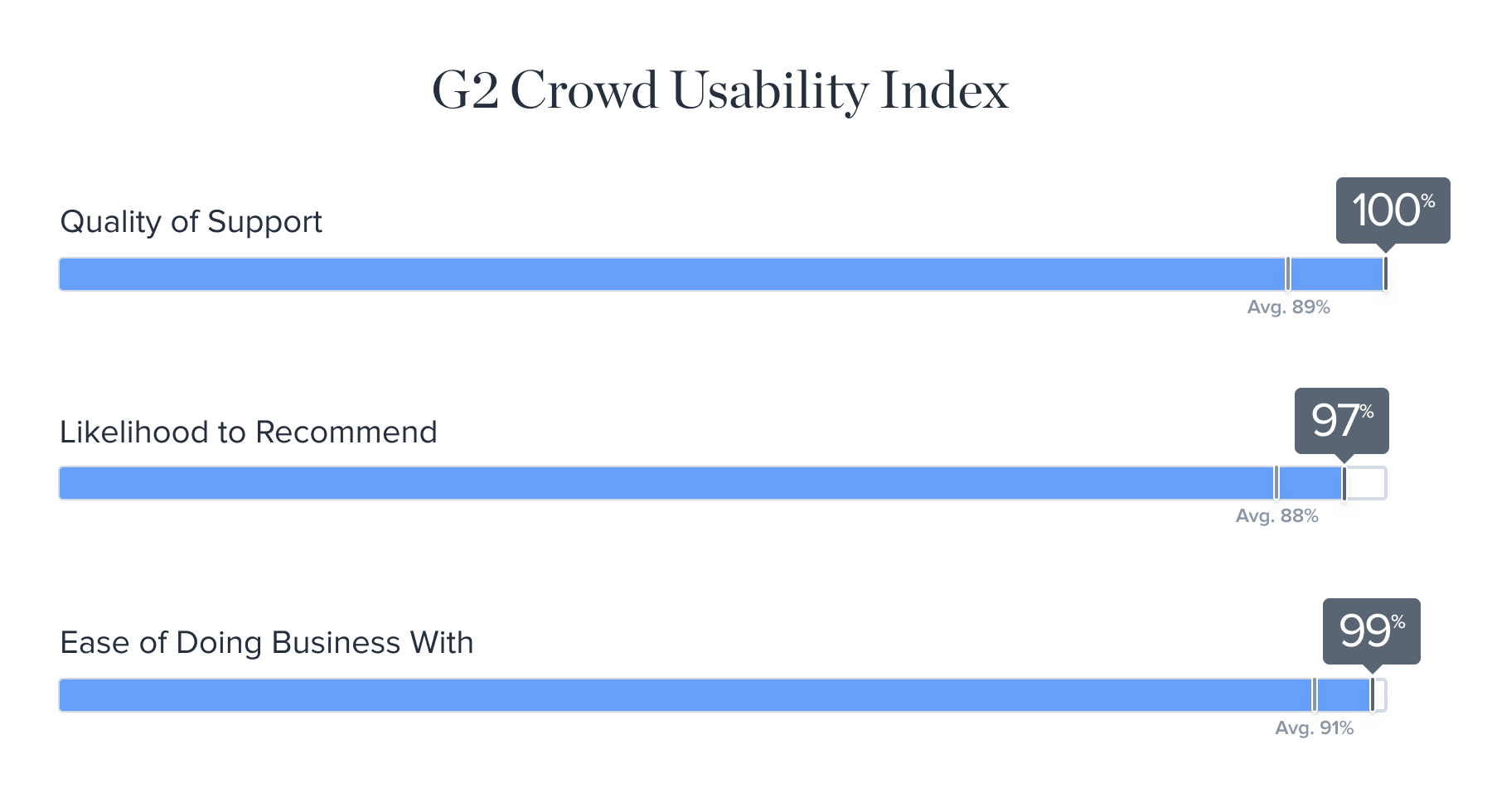 "The product is highly intuitive with very robust features. We are very satisfied with their highly responsive customer support team, which has been valuable in ensuring our success on the platform. After several onboarding sessions with the team, it was easy for me to get the rest of my team familiar with the product.

Mario, Sales Manager. Read the full review on G2.
Taking the Mid-Market category by storm
This summer also marks the first season Outlaw stands as a contender in the mid-market category alongside enterprise competitors like DocuSign CLM, Conga and Concord. According to G2's Mid Market Grid report, Outlaw's highest-rated features in the category include contract collaboration, approval process and contract database. As companies scale up, separate teams (Legal, Sales, Ops, Finance, etc) can stay in sync by operating from Outlaw's single digital contracting environment, powering inter-departmental collaboration and forging mutual trust and transparency.
Outlaw features our customers love
With all that said, what features do our customers love the most? Megan from a global policy organization appreciates our Checkpoints feature — a real-time, structured approval workflow users can run directly in-app to obtain internal approval transparently and without delay.
"Requesting checkpoints from my supervisors directly in the system rather than having to email back and forth many times (or get signatures in person) is much more convenient. It makes the approval process easier."

Megan, Program Assistant. Read the full review on G2.
COO Jonathan found value in our template management system that allows users to create and store dynamic, repeatable templates that teams can use to generate error-free contracts.
"We use the product so that non-legal end users can draft contracts without legal input. The legal expert drafts the contract securely. It's excellent at this – and has enabled to free up legal time internally and reduce external legal spend. If you have a mess of contract document management and you want to control this but outsource admin to end-users (ie salespeople) – Outlaw is great."

Jonathan, COO. Read the full review on G2.
And Sales leader Brandon loves that Outlaw's end-to-end negotiation and eSigning tool helps him close his deals lightning fast.
"Love that I can send out contracts in minutes and close my deals in half the time. The end to end process — from generating a contract to getting a signature is incredibly seamless on Outlaw. Not just for myself, for my clients as well. The eSigning feature and email alerts are definitely a massive plus — a deal can close from anywhere in the world, at any time of the day."

Brandon, Licensed Real Estate Salesperson. Read the full review on G2.
Things are only getting better
A big thank you to our customers for taking the time to leave detailed reviews that ranked us Top 3 highest rated contract management software on G2. We're always iterating and learning what we can do to make the contracting experience less painful, more delightful — and your reviews help us do just that. With your support, things are only getting better at Outlaw.