Slack + Outlaw
Keep the whole team up-to-date of any changes within your contracts, right inside of Slack.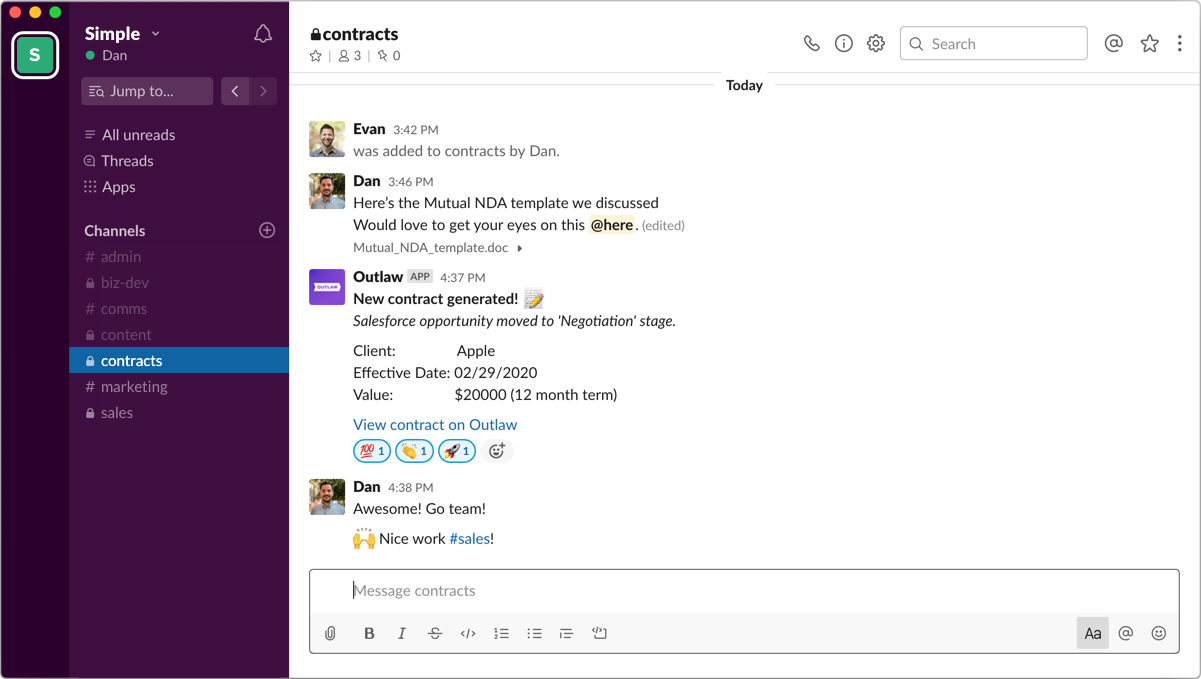 Why connect Slack + Outlaw?
Cut down on email communications within your organization
Receive notifications within team channels
Show Slack notifications with detailed metadata, e.g., contract value, parties, dates, etc
Link directly to contracts for easy access
What is Outlaw?
Outlaw is a modern contract management solution that streamlines the contract lifecycle for organizations – from templated document generation to cloud-based redlining to real-time negotiation and eSigning.
Request Demo
Outlaw works with the tools you already use
Let's discuss how Outlaw can integrate with your workflow