Free Webinar
Introduction to Outlaw: Platform Demo
In Filevine's latest Q3 '21 What's New What's Next event featuring their latest product developments, Outlaw Co-Founder Dan Dalzotto walked through a comprehensive demo of Outlaw's contract lifecycle management platform. Watch it free now!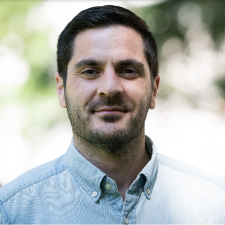 Dan Dalzotto
Co-Founder & Chief of Product, Outlaw
Dan is the co-founder and Chief Product Officer at Outlaw. Dan is a UX veteran who has created digital products for IDEO, Google, Starbucks, Verizon, and the NBA. Throughout his career, he saw contracts as the most intimidating part of doing business. In 2017, he co-founded Outlaw to stress the importance of human-centered design to accelerate agreement. Dan believes in taking a beginner's mind to solving problems and building product. Outside of the office, you can find Dan waiting for a wave at Rockaway Beach or plotting a surf trip back in his native country of Australia.