Outlaw's native integration with Salesforce ends disjointed workflows and poorly kept CRM data hygiene once and for all. Empower your sales team to create dynamic contracts in one click, track all contract activity in real-time and sync metadata bidirectionally — all without ever leaving their Salesforce interface.
See a Demo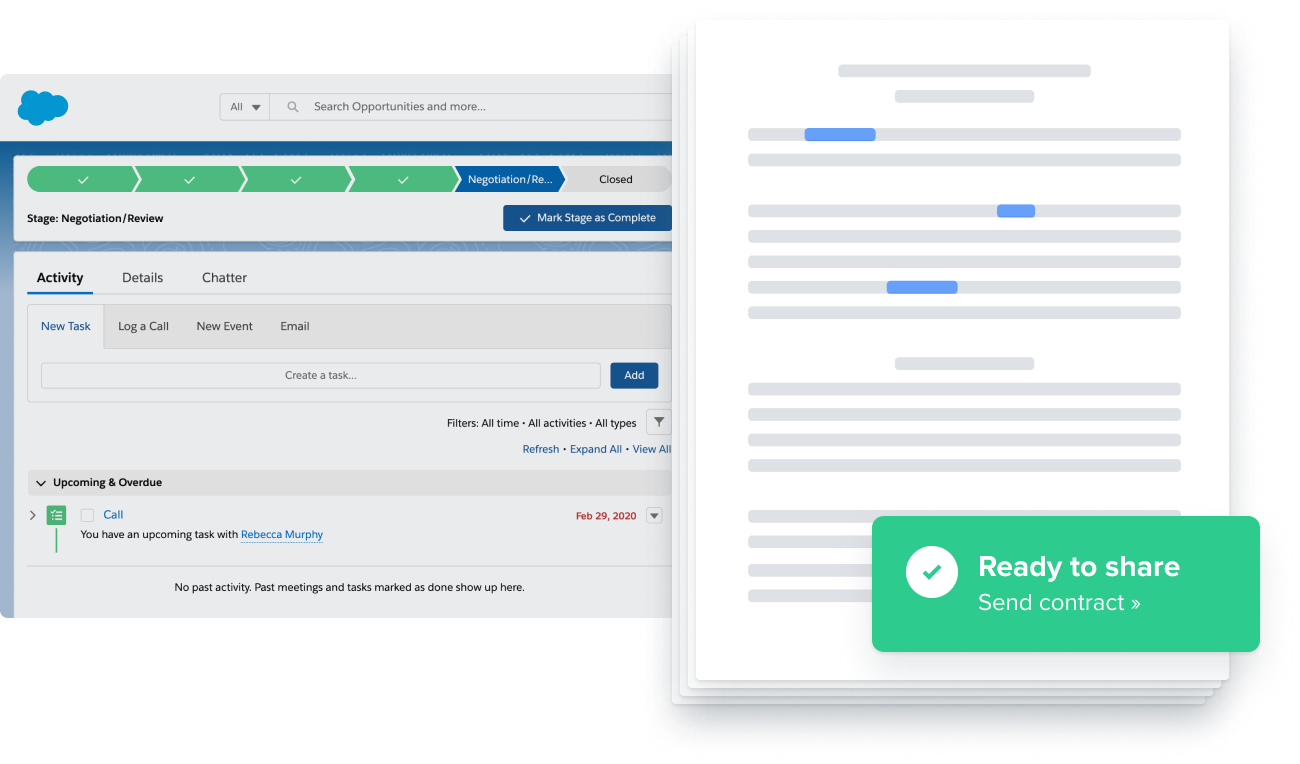 Go from Opportunity to Contract in one click
Make it easy for your sellers to generate error-free contracts right from their opportunity view with Salesforce populated data. Custom field mapping and conditional logic requires no code to set up, so you can easily orchestrate a fully automated opp-to-contract process to keep your team moving at lightning speed.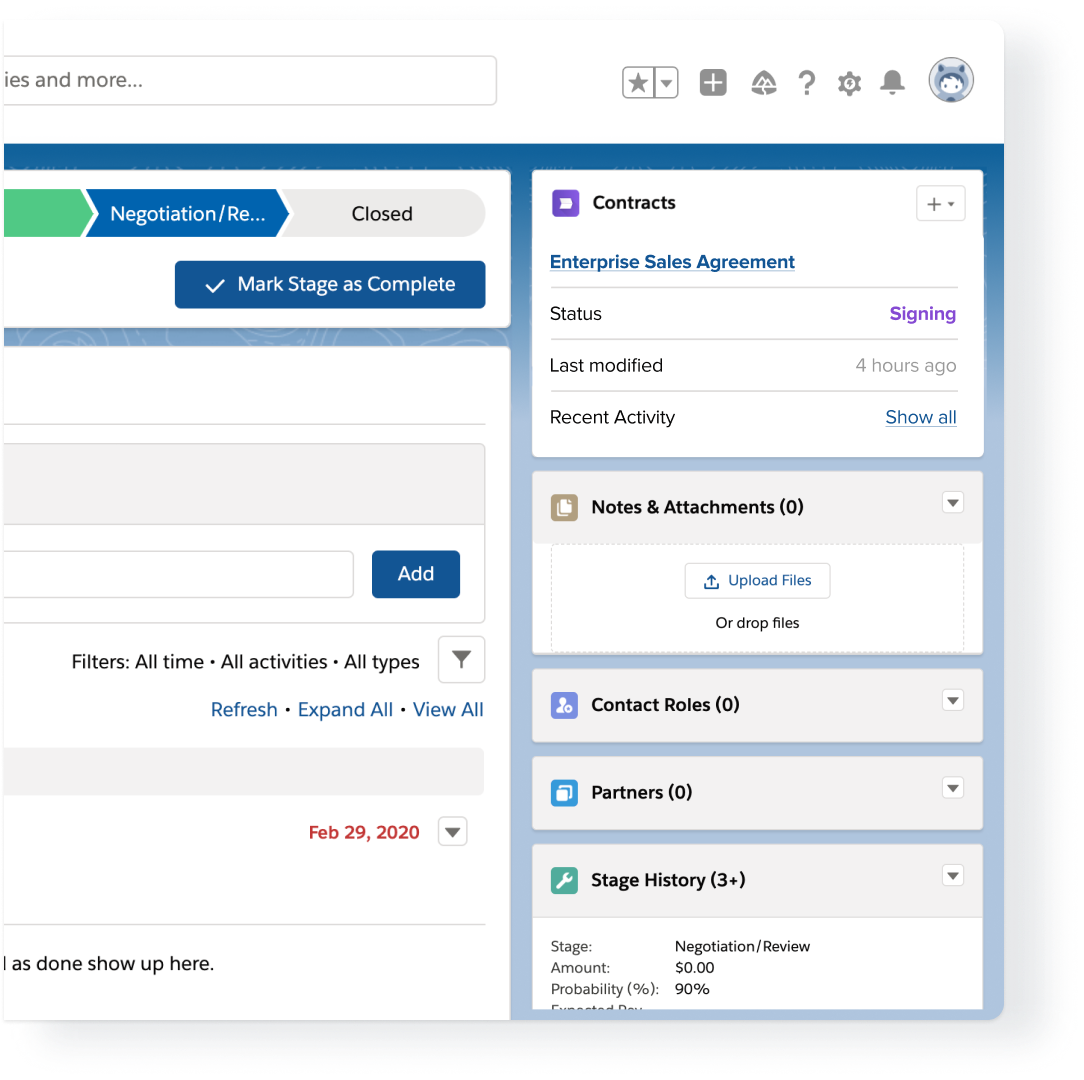 Instant deal updates right in your Opportunities
Outlaw's real-time sync with Salesforce lets you know exactly who and when prospects are interacting with your contracts. With deal insights like current status, signed date, and recipient-view date tracked within SFDC, you can empower your sellers to act instantly, at the most opportune time.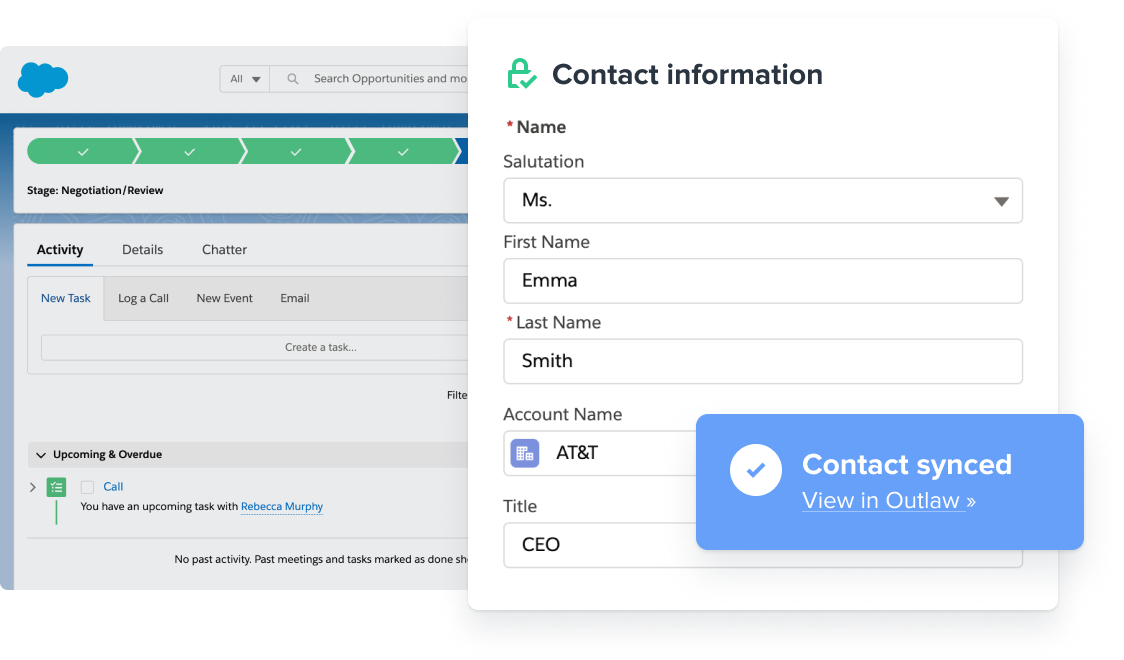 Improve Salesforce hygiene with automatic data syncs & storage
Your Sellers being the worst keepers of Salesforce hygiene shouldn't be a problem anymore. Outlaw ensures data flows automatically between both platforms in bi-directional syncs. Ensure your teams always have access to the most updated information, and keep Salesforce your true system of records.
Why connect Outlaw & Salesforce?
100% automated contract generation within Salesforce
Powerful conditionality makes complex agreements simple & error-free
Instant visibility & insights across all deal updates within Salesforce
Automatic bidirectional data syncs maintain 100% CRM hygiene
Batch generate thousands of contracts at one-go from Salesforce
No code setup and fast implementation