Dynamic Clause Library
Find and access your best clauses, faster than ever.
Outlaw presents your traditional clause library, reimagined. Imagine a clause solution that automatically saves your best clauses, auto-completes as you type, and dynamically links across templates. Outlaw's dynamic clause library is a new way for legal teams to seamlessly draft their finest contracts on the cloud.
Request Demo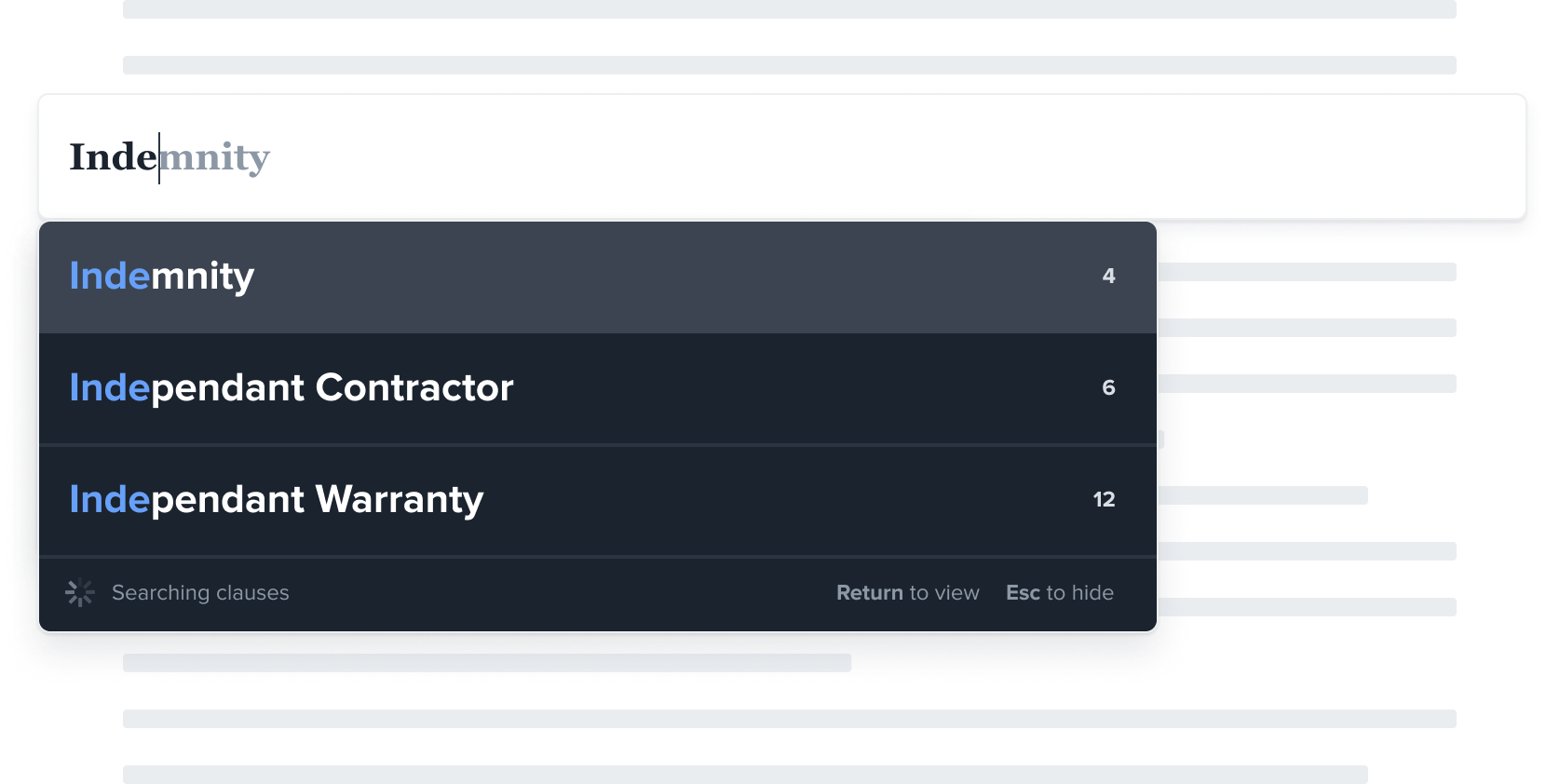 Clause Lookup
Your best friend in template assembly
Just like the formula auto-complete in Microsoft Excel, Outlaw's Clause Lookup feature makes it faster and easier to draft your best contracts.
When authoring templates within the Editor, look up available clauses for insertion simply by typing out the clause title. Clauses that match your search will auto-populate for selection, making drafting a breeze.
Auto-indexing
Create and maintain your clause library, automatically
Creating and upkeeping your clause library requires zero additional work on Outlaw. That's because we automatically save clauses from your active templates as you go—eliminating any additional work required to create and upkeep a separate library of approved content.
But that doesn't mean you don't still retain 100% flexibility to design your library how you want to. Advanced options allow for manual inclusion as well as section and template exclusion.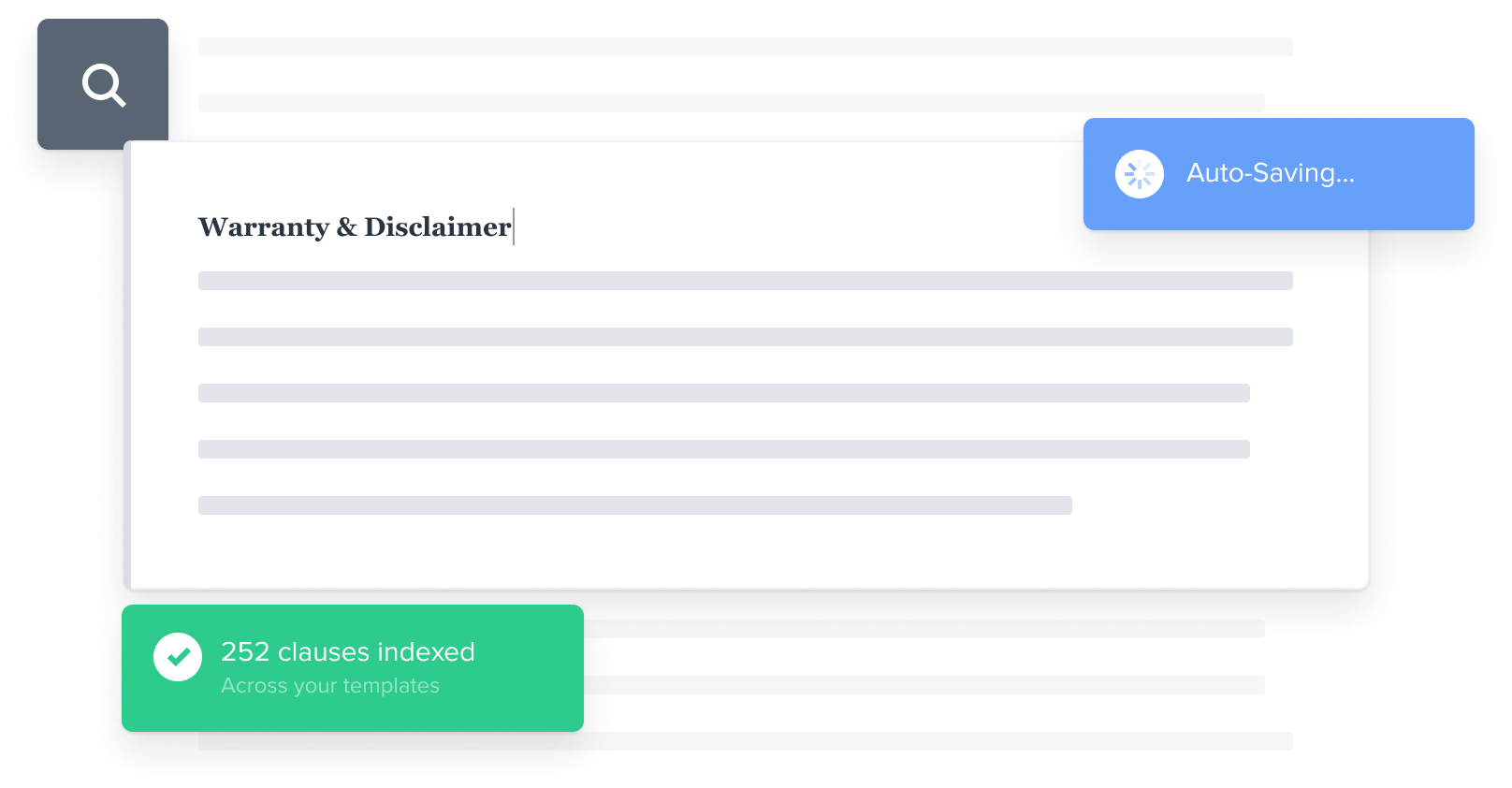 Dynamic linking
Keep linked clauses synchronized in real-time
A dynamically linked library ensures all updates to source clauses are automatically applied to linked clauses across disparate templates. Remain confident that your bank of templates is always kept updated, organized and optimized.
Locked editing on linked clauses ensures no content ever goes rogue. But if it's desirable to "Save-as", easily unlink from your source clause to create a new clause variation.
Why Dynamic Clause Library?
Lightning-fast Drafting
Instantly look-up your best clauses for insertion as you draft, saving time.
Safer Reuse
A dynamic library that links directly to your templates means only one source-of-truth for approved language, not multiple.
Ease of Use
Auto-indexing and dynamic linking streamlines creation and upkeep of your library.